Design Tips To Maximize Space In Your Sunroom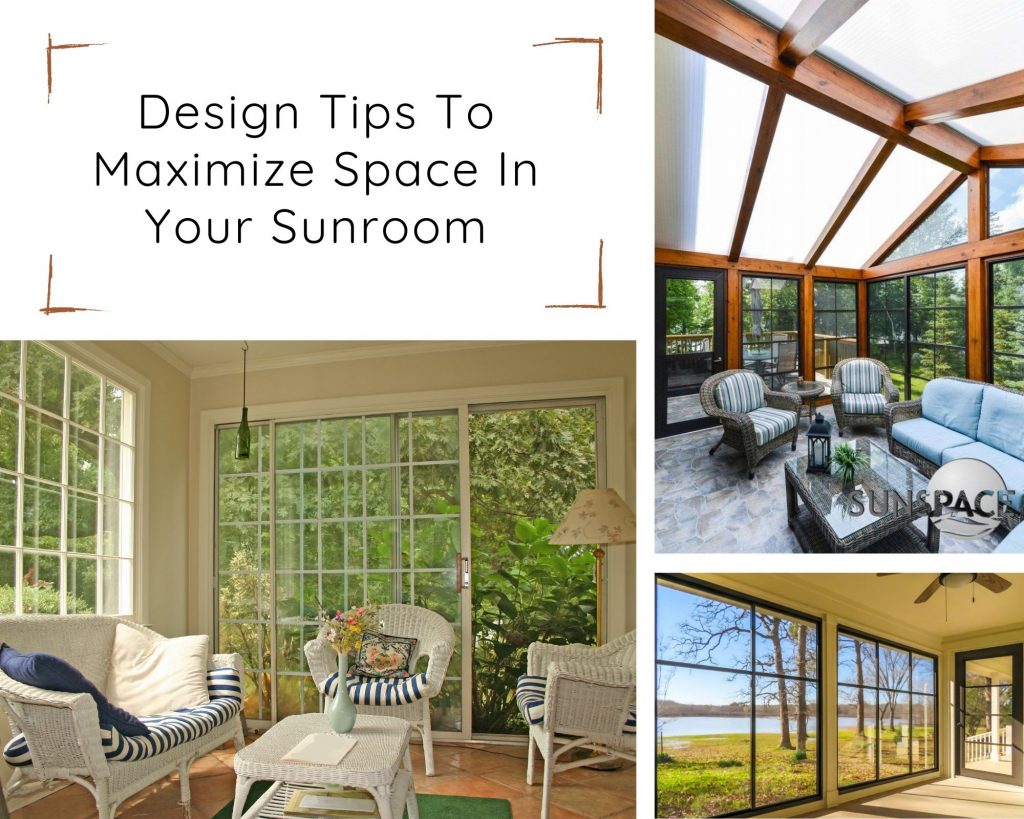 If you are the proud owner of a beautiful sunroom or porch enclosure, you are likely looking for more ways to increase the appeal of your favorite area. One of the best ways to improve the appearance of a room is to change its spatial characteristics. As Texans, we understand that bigger is better, and that remains true with our Dallas, TX sunrooms and porch enclosures! Short of physically expanding your sunroom, we have a few design tips to free up space and enhance the aesthetic!
Declutter
Random, forgotten items scattered throughout a room are a common contributing factor to an area of your home feeling overcrowded. We are all guilty of leaving items out that do not belong in a specific area. For this reason, some of us rush to put things away around before guests arrive! Taking the time to declutter is the fastest and easiest way to enhance the visual and spatial qualities of your sunroom.
Rearrange Your Furniture
Furniture is a must for any Texas sunroom or porch enclosure! We need plenty of available seating to relax and converse with our loved ones and truly enjoy their presence. However, there is a solution to making your sunroom seem less confining without removing any furniture at all. What you need to focus on is the distance between your furniture and the windows. Interior designers agree that an unobstructed view of your windows guarantees a sunroom that appears significantly more open and spacious.
Adjust The Window Treatments
Following the expert opinion that an unobscured view through the windows guarantees a room looks more extensive than it is, it's time to talk about window treatments. If you have curtains in your Dallas sunroom or porch enclosure, those should remain open while you are using the room to maximize spatial appeal. Furthermore, mounting your curtain rod higher above the window and extending it to be wider than the window can aid in your ceilings appearing to be higher and your windows appearing to be larger.
Sold On Sunrooms?
Are you considering a sunroom or porch enclosure for your home? Give us a call at SunSpace of Texas! We are the top provider for all things sun in west Texas and are always looking to help more people build the sunroom of their dreams! If you are a customer with us already, we thank you for your business!