Is a Sunroom Worth the Investment?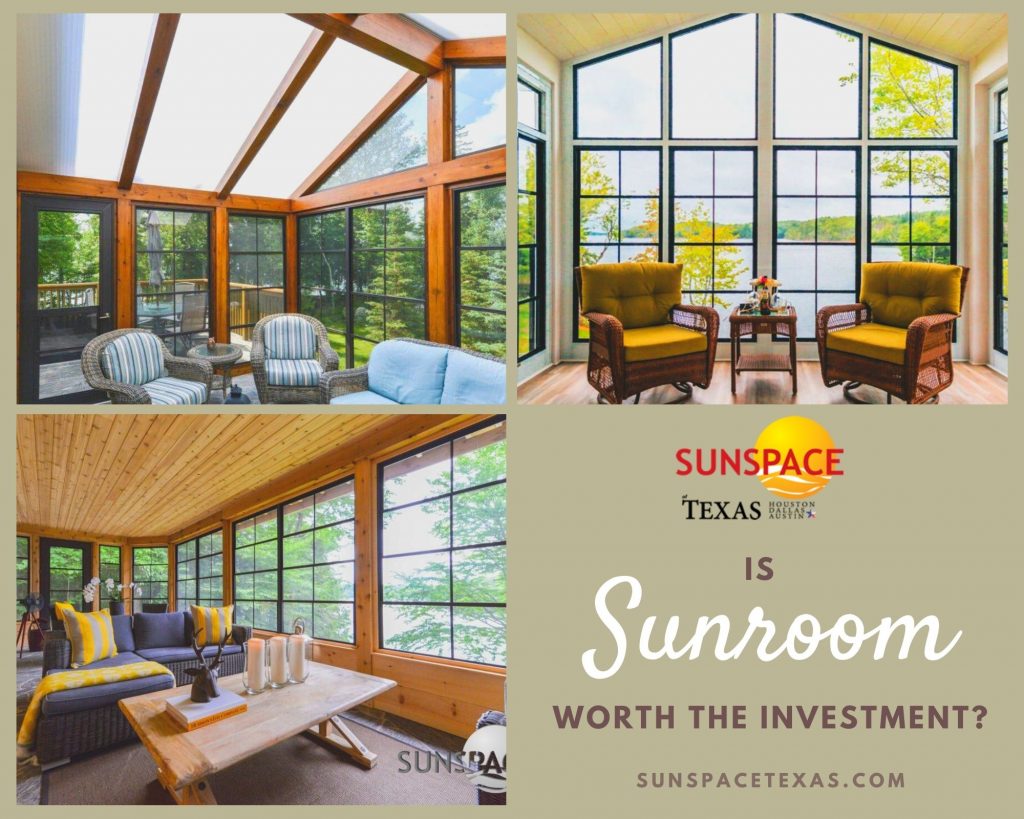 Any home addition is an investment, both in terms of your financial budget and the time put into the project. Homeowners who choose to have a space added onto their homes do so because they find the benefits of these home additions to surpass the investment itself. In added home value, home comfort, and functionality, these spaces can come to pay for themselves. This is often found to be the case with sunrooms. Are sunrooms worth the investment for you? Let's break down some of the considerations.
Cost of a Sunroom
Of course, part of what you have to take into account is how much your sunroom will cost. And that depends on the type of sunroom you invest in. An all-season sunroom will be the most expensive to install, though it will offer the best ROI as it will be insulated and available for use year round. A porch enclosure takes very little installation at all, so it's great for homeowners who want a sunroom on a tight budget. Sunspace Texas offers a number of models and products in between, so you can find a sunroom that suits your budget.
Home Value
That sunrooms add value to your home is not in question, it's simply a matter of how much. Any added square footage to your home will boost your home value. More natural lighting will boost your home value. When you opt for a three-season or four-season sunroom that can be enjoyed throughout the year, you'll experience the most possible home value, as these sunrooms also offer the most versatile functionality. A porch enclosure will offer significantly less home value, but will still be a boost and something that potential buyers will like to see.
Home Comfort
It's not always about the value your sunroom will add to your home when you decide to sell it. It's also about the value it adds to your home now for those who live in it. If your household has begun to grow, more space can accommodate that. If you find yourself spending more time at home, the natural lighting can be immensely comforting. You can use your sunroom as a breakfast nook, a playroom, an entertainment area, and so much more. Your sunroom will change the way you enjoy your home for the better.
Financing
It's true that any sunroom installation is an investment, but the right installation company can help to make it an affordable investment. Sunspace Texas has financing options that will break down the cost of your sunroom into a manageable monthly payment. This way you can invest in your home without breaking the bank.
The choice to invest in a sunroom is yours, but Sunspace Texas has a number of different models to choose from so you can find the option that will best suit your Texas home, and we have financing plans to make those investments more achievable for you. Interested in a sunroom? Contact us today to learn more about our options or to schedule a free estimate.