Where To Find Inspiration For Your Sunroom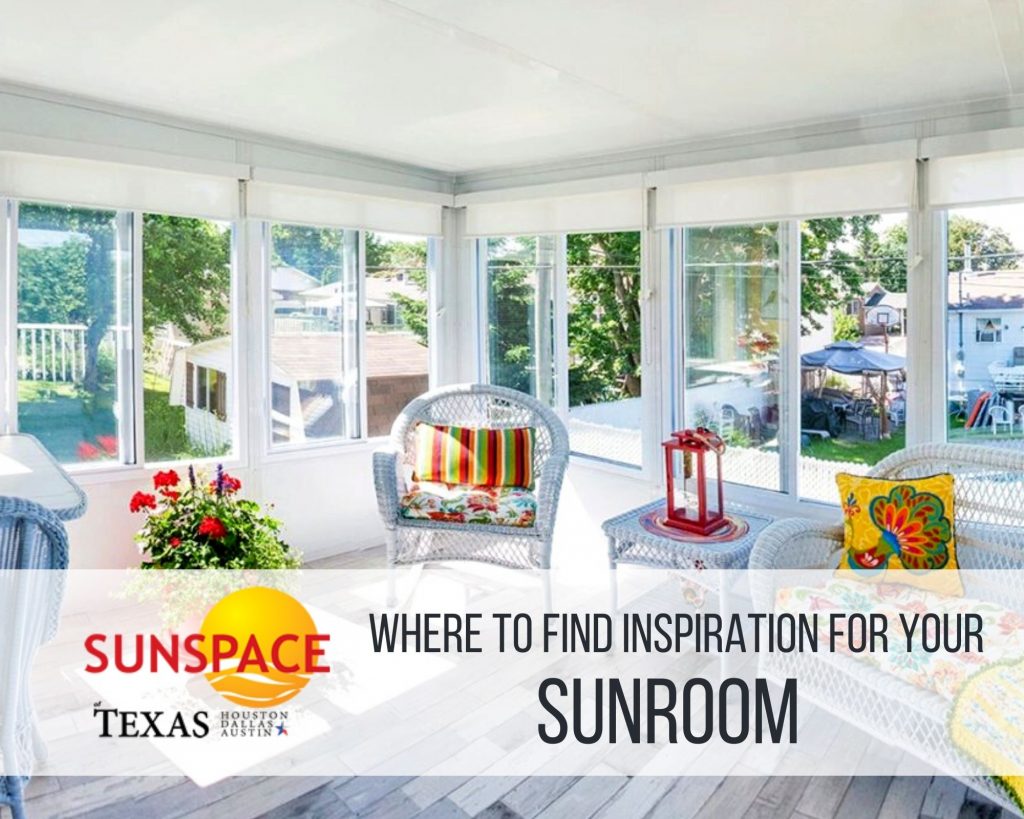 The decision to have a sunroom installed is just the first step in the exciting process of adding a sunroom to your home. Once you reach out to Sunspace Texas, you can choose the type of sunroom you'd like — anything from an enclosed porch to an all-season sunroom. But what about decorating your sunroom? What about creating a vision for that sunroom? For that, you might finding yourself looking for inspiration. At Sunspace Texas, we're here to help. Here are our tips to find inspiration for your sunroom.
Know How You Want To Use the Room
Before you look for design inspiration, know how you want to use your sunroom. It can be a bedroom — with the right window treatments, a game room, a coffee nook, hobby room, or study room. All of these spaces will call for different kinds of designs. Consider how much time you intend to spend in the room, as well, since this will impact the durability of the design elements.
Look At Other Sunrooms
What was the first sunroom that made you think, "I want this in my home?" What was it that you liked about that space? Was it just the sunlight streaming in, the layout, the plants or decor? Make a list. Or take a walk through your neighborhood and look at other houses that have sunrooms you can see from the road. Think about what you like about those sunrooms. An easier way to go about it is to take a look at our sunroom gallery, so you can find inspiration from our finished projects.
Look At Your House
You can also draw inspiration from the rest of your home. Do you have any running design motifs that you can add into your sunroom? Do you prefer a cozy cottage feeling to something more sleek and modern? Is there an element of design that you're missing in your home? Consider adding that element into your sunroom. Your sunroom is for your enjoyment, after all. It should be a place that you want to spend your time, so it should look like your design preferences.
Check Pinterest
Pinterest is a boon when you need to find inspiration for a design project. It has nearly 460 million monthly active users who pin thousands of pins on average. You can make a search for "sunroom," "sunroom garden," "sunroom design," "space sunroom," or anything else you might have in mind. Pin any image that strikes your fancy to create a board, and then narrow it down to curate a vision for your own sunroom. You can even show it to the sunroom installation company in order to be sure you get the sunroom of your dreams.
Need help making your sunroom into a reality? Sunspace Texas has you covered with beautiful, energy efficient sunrooms designed for Texas, from porch enclosures to all-season sunrooms. Contact us today to learn more about our sunroom installations or to get started with a free estimate.