5 Autumn Plants For Your Sunroom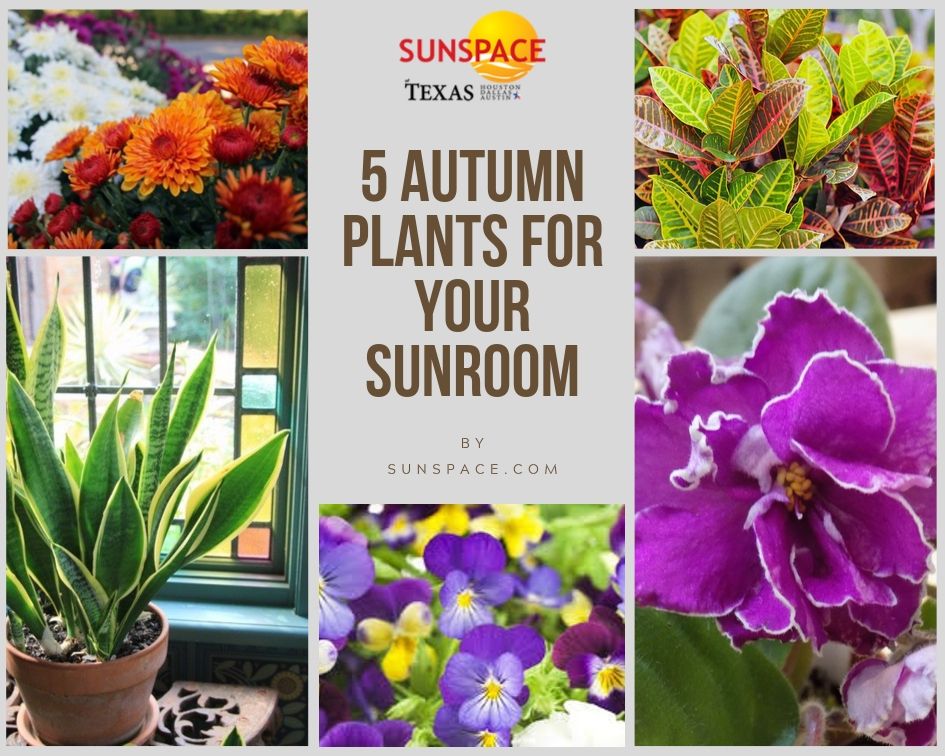 Your sunroom can be a great place to house some of your favorite indoor plants, allowing them plenty of sunlight to thrive. But seasons change, and you may find yourself worried about keeping those plants alive as days grow shorter and cloudier in the latter half of the year. Fortunately, there are plenty of plants that thrive in autumn and even winter. If you're looking for new plants to fill your sunroom this season, consider a few of these autumn friendly options.
Garden Mums
Garden mums are late-season bloomers, so autumn may be the perfect time to show them off. Not only do they do well in autumn, but they look like fall flowers. The center of the flowers are often deep red and they soften into a warm orange as the petals move outward. When you care for mums indoors, it's important to water them regularly to ensure that they stay healthy.
Pansies
Pansies are another annual, making them a good option for your autumnal sunroom. They thrive both indoors and out, and they've been known to withstand even light frost, so cooler weather with indoor protection should be no problem. Pansies come in a variety of colors, but if you're looking for a way to stick to that fall aesthetic, consider yellow or red pansies.
Snake Plants
Snake plants are a great option no matter what time of year. These plants are also excellent for busy homeowners without much time to devote to an indoor garden, as they're famously low maintenance. They thrive in low light and just need the occasional watering to stay healthy. Their broad leaves are vibrant green with unique yellow edges and stripes running along them.
Crotons
Crotons do need bright light, but in your sunroom, with sunny Texas weather, this should be no problem. This is another option that could be perfect for the autumnal aesthetic. They resemble snake plants in some way: broad leaves with horizontal streaks and a halo of color around their greenery. However, these plants come in a variety of colors, including red, yellow, and orange. Looking at them immediately puts you in a fall mood.
African Violets
The deep color of African violets will be sure to draw the eye. These flowers need full sunlight, so place them strategically in your sunroom. They also need a little bit of humidity to really thrive. That said, with the proper care, they can thrive even in winter. Make sure to rotate them regularly to ensure that they grow evenly and gracefully.
Autumn is a beautiful time of year and an excellent time to enjoy your sunroom. And when you order a three-season or all-season sunroom from Sunspace Texas, you can be sure to get the most out of it, no matter what time of year. Want to learn more? Contact Sunspace Texas today for more information or a free quote.