What Do Sunrooms Add To Your Home?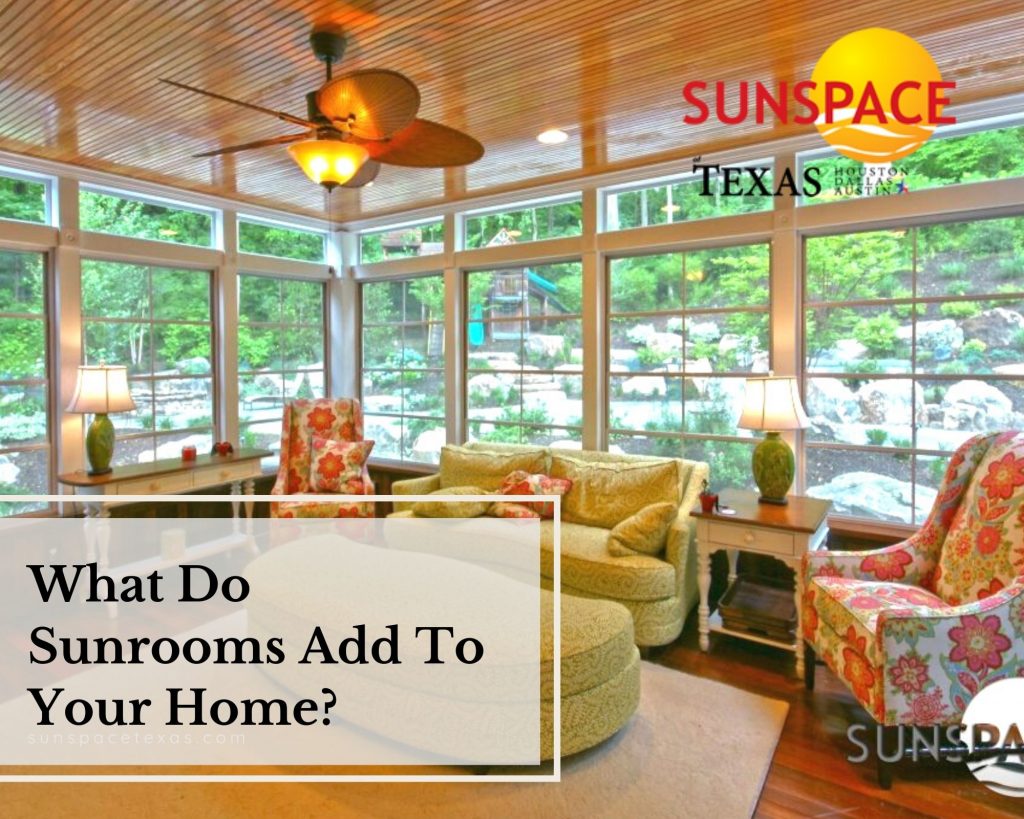 They're called home additions for a reason, and sunrooms certainly live up to that name. From an enclosed porch or patio to a full all-season sunroom, sunspaces can add a number of benefits to your home, which may just make your listing stand out when you choose to sell and will certainly make your family more comfortable while you still live there. Considering a sunroom for your home? Here are some of the things it will be likely to add to your home:
Square Feet
An obvious but important consideration: any home addition adds square feet to your home, and the more square feet, the better. Even an enclosed patio or porch will turn an outdoor space into an indoor space. The more square feet, the more your family has room to move around or grow. It means more opportunities to fit friends or extended family into your home for entertaining. Ever needed an extra little nook where you can get away and enjoy your morning coffee? Your new sunroom provides the perfect place.
Home Value
Sunrooms also up the value of your home. The larger your home — the more square feet it has, the more you can charge for it when you plan to sell. Natural light is also a big selling point, and sunrooms or enclosed porches themselves are popular features to include in a home. In a competitive housing market, you want every advantage you can in order to make your house stand out. A sunroom is certain to do that and raise your home value.
Natural Lighting
The main benefit of sunrooms is the natural lighting they add to your home. With windows on all sides, natural light floods into the room, offering a number of advantages for you. Natural lighting has been shown to offer better focus and motivation, higher energy levels and more regular sleep patterns. It also makes for better views and enjoyment of the space.
Energy Efficiency
By letting in more natural light, you won't have to rely as much on electricity during the day. Thus sunrooms can offer significant energy efficiency savings. When you have an insulated, all-season sunroom, you can enjoy the space year round in comfort, which — when made well — can also help to save on energy.
From the function that comes from a new space to the health benefits of natural lighting, there's no end to what sunrooms can add to your home. Most of all, they might just add a new favorite space for you. Ready to have your own sunroom installed? Contact Sunspace Texas today to learn more about our products or to schedule a free estimate.