How To Make The Most Out Of Your Sunroom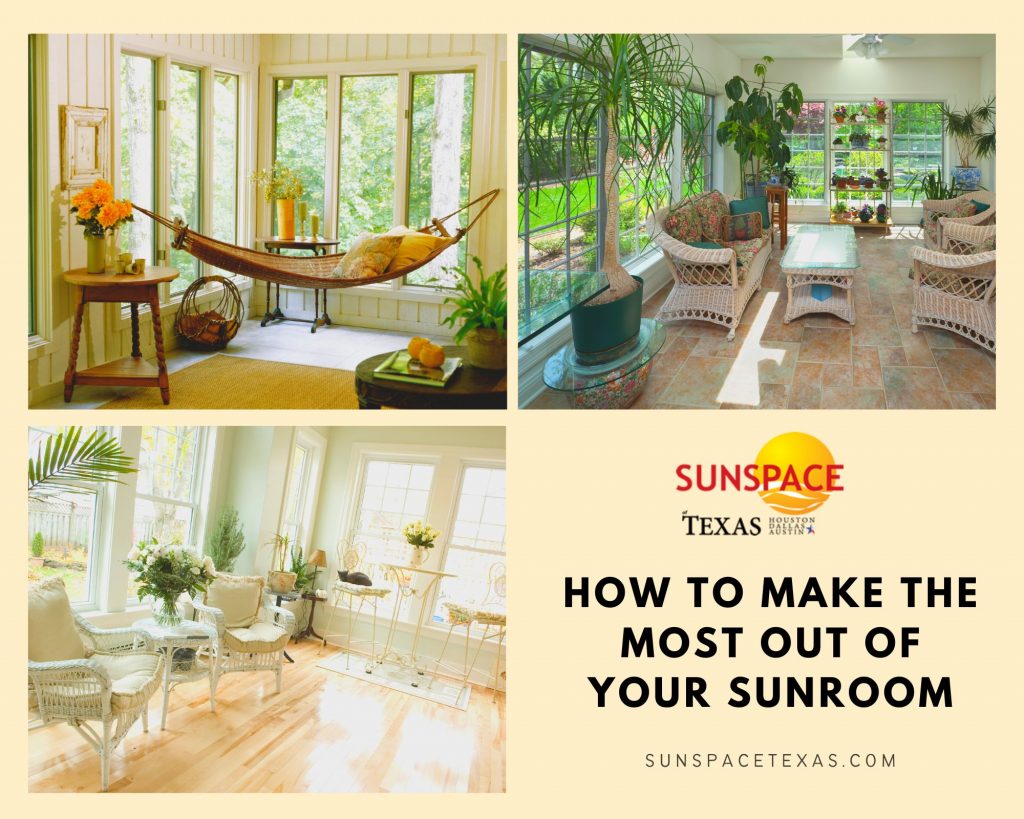 Sunrooms are a great way to add extra living space to your home. They are also a great way to enjoy the outdoors without having to deal with the elements. However, sunrooms can be a bit tricky to decorate. Here are some tips on how to make the most out of your sunroom:
1. Let In The Light
Sunrooms are all about letting in natural light. Make sure to keep your window treatments light and airy. Sheer curtains are a great option.
2. Add Some Plants
Plants can help to purify the air and they also add a bit of visual interest. Choose plants that are easy to care for so you don't have to worry about them too much.
3. Use Furniture that Can Handle the Elements
Sunrooms can get pretty hot in the summer and cold in the winter. Make sure to use furniture that can handle temperature changes. Wicker or rattan furniture is a good option because it is light and airy.
4. Accessorize
Don't forget to accessorize your sunroom. Throw pillows and blankets can help to make it cozier. Candles can also add a bit of ambiance.
5. Keep It Simple
Sunrooms are meant to be relaxing spaces. Keep the decor simple so you can truly relax.
6. Add A Heater/Air Conditioner
If you live in an area with extreme temperatures, you may want to consider adding a heater or air conditioner to your sunroom. This will help to keep the space comfortable no matter what the weather is like outside.
7. Use Wall Decals
Wall decals are a great way to add interest to your sunroom without overwhelming the space. Choose ones that are light and airy.
8. Hang String Lights
String lights are a great way to add a bit of magic to your sunroom. They can be hung around the perimeter of the room or across the ceiling.
9. Have Fun With It
The most important thing to remember when decorating your sunroom is to have fun with it. This is your chance to create a space that is truly unique. Embrace your inner creativity and make the space your own.
Final Thoughts
Decorating a sunroom can be a bit tricky but it is definitely worth it. These tips should help you to make the most out of your sunroom. Remember to keep it light, airy, and simple. Most importantly, have fun and make the space your own. Here at Sunspace Texas, we can help you create the perfect sunroom for your home. Contact us today to learn more about our services. We look forward to working with you!