3 Interior Design Essentials for Your Sunroom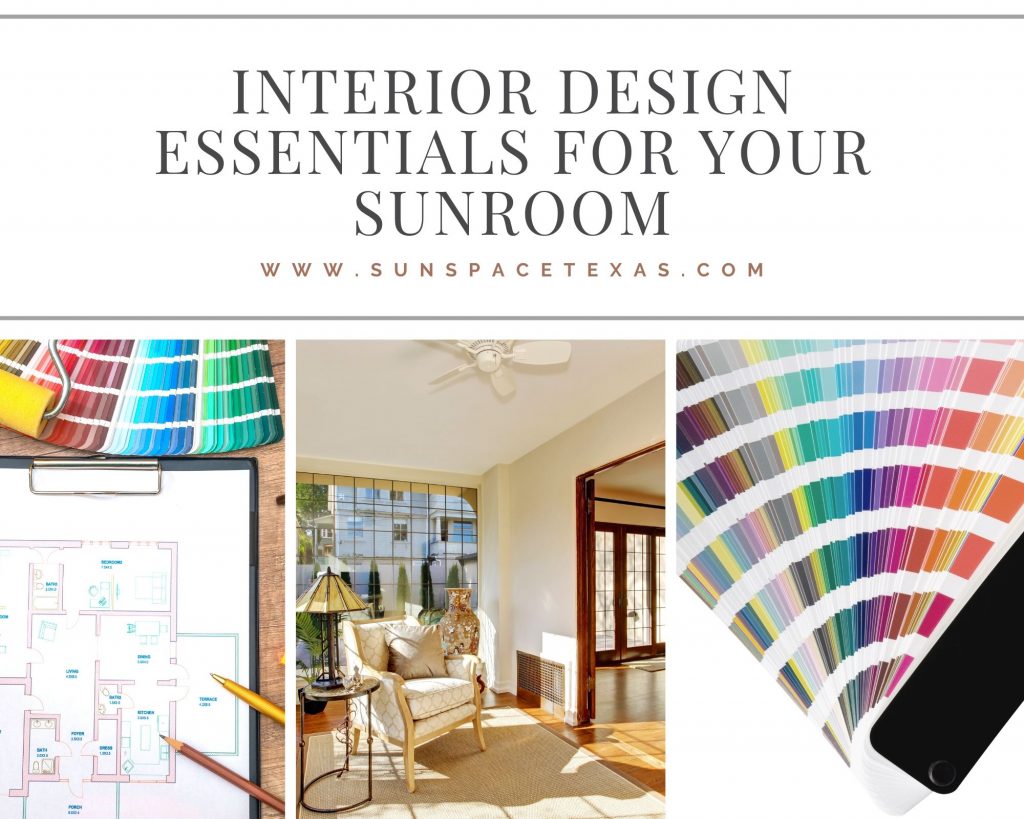 Having the right sunroom for your home installed is the first step, but once your sunroom is installed, it's time to decorate it. At Sunspace Texas, we offer a variety of different sunroom models — everything from porch enclosures to all season thermal rooms. When it comes to interior decorating, however, that's all up to you and your personal tastes. You can fill the room with cozy furniture or leave it airy and open, bright and colorful or soft and pale. Here are a few interior design essentials for any sunroom.
A Plan
Before you start to decorate, make sure you know what you want from your sunroom. Sunrooms, like any home addition, are incredibly versatile, and with the natural sunlight streaming into the space, you'll want to spend a considerable amount of time there. A sunroom can be a secondary dining area or a breakfast nook, a game room or playroom, an entertainment space, a conservatory, or even an extra bedroom. The function you choose for the room will impact the rest of the design.
Furniture
You might not need much furniture, but if you plan to spend any time in your sunroom, you'll want somewhere to sit and relax. The amount of furniture you install depends on what you want from the space. If you intend to use it as an entertainment or game room, you'll want a large enough table with comfortable chairs. If you're more interested in a breakfast or coffee nook, a cozy chair or couch and a small coffee table might be what you need. If you use it as a children's playroom, you'll need storage furniture to hold their toys.
A Color Scheme
You don't have to stick to one color when it comes to your sunroom — in fact, you should vary it up a bit to keep the room from looking too bland. But you do want to have a cohesive color scheme. Consider first whether you want warm or cool colors for the room. If you want cool colors, for instance, consider a light blue or green for much of your upholstery with deeper blue or green accent pillows. If you're going for a warmer and cozier feeling, red or orange upholstery and wood tables of various sorts will create the desired effect. Deeper colors will help the room to feel more intimate, while lighter colors will make it feel more open and modern.
Still looking for the perfect sunroom for your home? At Sunspace Texas, we offer porch enclosures, screen rooms, as well as energy efficient 3-season or all-season rooms or weather resistant vinyl sunrooms. The choice is yours, and every room is backed with expert installation you can expect from Sunspace Texas. Contact us today for more information or a free estimate to get started with your sunroom installation.