Lighting Tips to Make the Most of Your Sunroom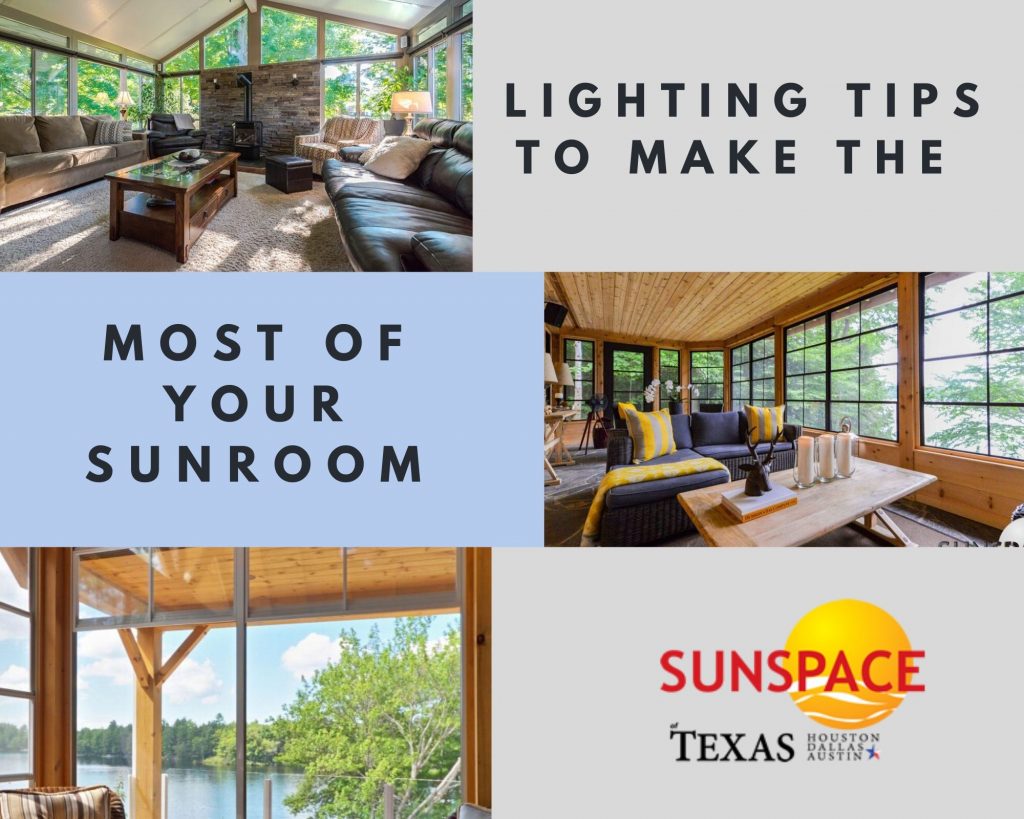 The entire point of a sunroom is to flood the space in natural light. Surrounded by floor-to-ceiling windows and screens, you can enjoy sunlight from all angles. But a sunroom is still a home addition, with plenty of function and potential even after the sun sets. And there may be ways to fully take advantage of the lighting potential in your sunroom. Here are a few of our favorite lighting tips to make the most of your sunroom.
Pick the Right Location
The most important element when it comes to lighting in your sunroom is to choose the right location for your sunroom. Consider which direction it faces. North-facing sunrooms will get partial sun and shade throughout the day, while south-facing sunrooms allow for sunlight to stream in for most of the day. East-facing sunrooms will offer a great view of the sunrise, while west-facing rooms are great for sunsets. Nearby trees and shrubs or proximity to neighbors will also make a big difference.
Consider a Glass Ceiling
You can also add to the sunlight that streams into the room by installing windows or screens in the ceiling instead of a traditional opaque ceiling. This allows sunlight to stream through from yet another angle, so you don't miss any of it. If you don't want a ceiling full of windows, you might consider installing a skylight to add a softer touch. To light the room during the evening, consider installing a couple standing lamps strategically placed throughout the room.
Add a Ceiling Fan
If your sunroom doesn't get as much light as you would like or you want to enjoy it even after the sun goes down, one way to do so is by adding a ceiling fan. Your ceiling fan can add not only light but air conditioning, and even boost the aesthetics of the room. For instance, a stylized ceiling fan can add flair to a clean, modern sunroom, and a ceiling fan made of dark, stained wood can be just what you need for a more rustic sunroom. Whatever style you choose, a ceiling fan will give you a source of central lighting so you can enjoy your sunroom at any time of day or night.
String Lights for Subtlety
If you just want to add a soft touch of lighting and boosted aesthetic, consider hanging string lights. You can use them to frame the corners of the screens, to accentuate furniture, or simply to add a twinkling sort of glow to the room. This is a versatile option that adds style as well as lighting to the space.
The way you choose to light your sunroom is up to you. A great quality sunroom that you can enjoy for years and years to come is our job. We offer a variety of sunrooms and porch enclosures, from simple screen rooms to all-season thermal rooms. Contact Sunspace Texas today for more information or for your own sunroom.