4 Creative Way to Use Your Sunroom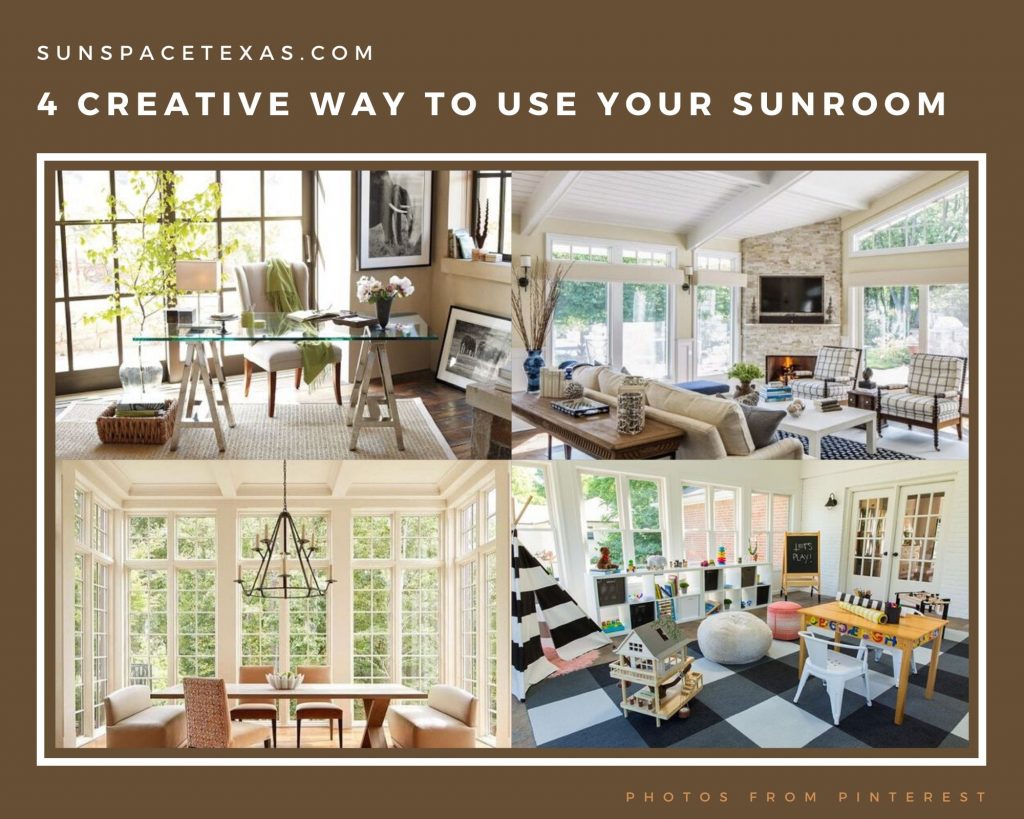 Most people have sunrooms installed as a way to enjoy a combination of indoor and outdoor space. They can be sheltered from adverse weather while still surrounded by the outdoor scenery. But sunrooms are still ultimately an addition to your home, and that addition means that there's more space to work with. You can expand your living space, and find creative ways to use your sunroom beyond just…enjoying the sun. Here are a few of our favorite ideas:
Home Office (or Studio!)
Studies show that exposure to natural sunlight can help you to be more focused and productive during the day, so it's no surprise that a sunroom makes for the perfect home office. It offers a combination of home comfort and a refreshing view, so you're less likely to feel bogged down by a stale or too-small work environment. A sunroom is also a great place for an art studio, offering plenty of light and shadow for both inspiration and ease of working.
Unique Entertainment Space
A sunroom is a great place to entertain, but the versatility of the space means that you can go all out and offer something really unique. Looking for a place to have a fully stocked bar in your home? Consider your sunroom. Always wanted a pool table or a pinball machine? You can keep it in your sunroom. Add fun features into this space and it will be the first room where any of your friends want to go when they come to visit.
Extended Dining
Sometimes you simply don't have enough space, and that's what a home addition is for, after all. Maybe you have a kitchen but no dining room or a dining room, but only large enough for your immediate family. If you want additional dining space to entertain, or even simply a different setting, consider putting a dining table in your sunroom. The wide, sweeping views of the outdoors offers a rich atmosphere, and the sunroom itself offers you more room for dining and entertaining.
Playroom
Sunrooms aren't limited to being an entertaining space for the adults. They also have great potential for a playroom. If you have small children and you're tired of accidentally stepping on toys as you go about your day, a designated playroom where they can take out their toys and play to their heart's content will keep your kids engaged and your toes unassailed. It's not just a creative way to use your sunroom, but a smart way to parent.
Still looking for the perfect sunroom to give you the added space, natural sunlight, and versatility that your home needs? Sunspace Texas has you covered. We offer everything from porch enclosures to all-season insulated sunrooms, so you can find something that meets your needs and your budget. From there, what you do with the sunroom is all up to you. Contact Sunspace Texas today for more information or a free estimate to get started.