4 Sunroom Flooring Options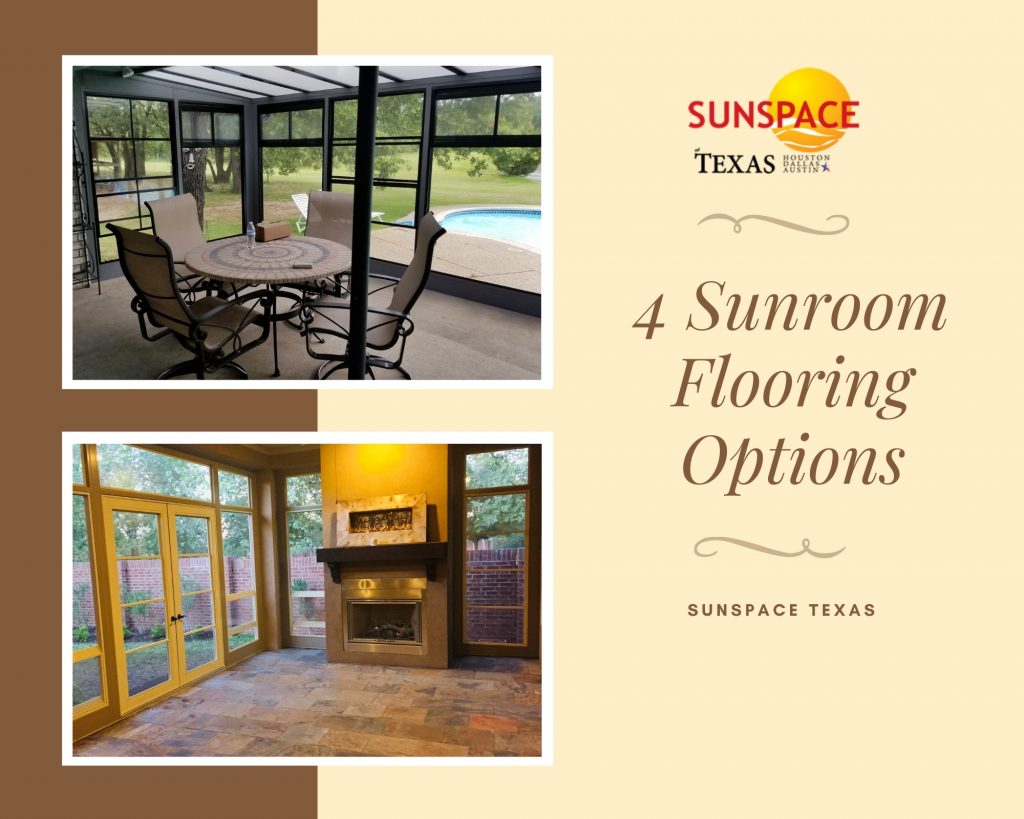 Your sunroom is about more than just the screens. While the main benefit of the room is the natural light that streams in from all angles, you also want to ensure that the rest of the room is comfortable. This mainly comes down to the right sunroom furniture and decor, as well as your sunroom flooring. Do you want something comfortable for kids and pets or do you want something smooth and low maintenance? Here are a few sunroom flooring options to consider:
Carpet
Well-lit and spacious, sunrooms can often serve as a playroom for kids or a cozy breakfast nook. Carpet can be perfect in these cases. Carpet is warm and comfortable, plush and cozy. It is harder to clean than, say, vinyl or hardwood and requires vacuuming and carpet cleaning. But if you're willing to put in the work, carpet flooring could make the perfect sunroom for you, your kids, or your pets to lounge.
Vinyl
Vinyl is terrifically durable, as well as a budget friendly option that requires little maintenance. Vinyl is water resistant, so it can stand up to the humidity that can sometimes be an issue in sunrooms. You will, however, need to find vinyl flooring that resists UV rays or use low-e coatings on your screens in order to keep your vinyl flooring from fading due to exposure to UV rays.
Hardwood
Hardwood is one of the most popular types of flooring, and for good reason. It looks elegant, it's durable enough to last for decades, and it's easy to clean. Hardwood's popularity extends into sunrooms, too. It can add a look of warmth into the sunroom, and it's perfect for a rustic look. Hardwood floors will need to be stained every few years so that they resist water damage and humidity, as well as damage from UV rays. But with the right treatment, it could be perfect for your home.
Tile
The greater Houston area is known to be humid, and this can affect the indoor areas as well as the outdoor areas. That makes tile flooring a practical choice, as well as a stylish one when you choose the right tile. However, there are a few things you'll want to keep in mind. Dark tile tends to absorb heat from all that sunlight, so it can be quite toasty, and any tile can feel rather cold during the winter. If you choose tile flooring, consider adding a rug for warmth.
The best way to choose your sunroom flooring is to talk to a sunroom professional who can help you find the best flooring for your space. Sunspace Texas is here for you with a variety of different types of sunrooms for different budgets, preferences, and needs. Contact Sunspace Texas today to get started with a free estimate or to schedule your sunroom installation.