Can You Use Your Sunroom as a Greenhouse?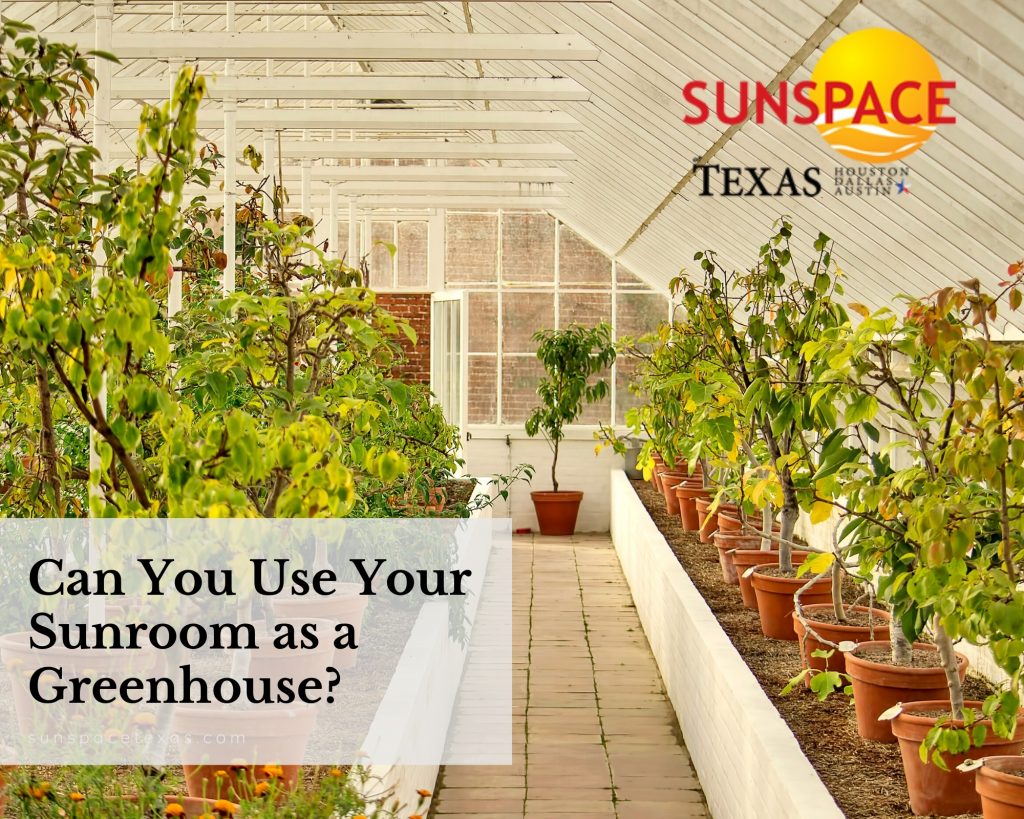 One of the great things about installing a sunroom is that you can use it in so many ways. With natural light streaming in on all sides, it makes a beautiful hobby room, extra living space, breakfast nook, and more. In fact, if you have a green thumb or want to hone your gardening skills, you can use all or part of your sunroom as a greenhouse. In today's blog, let's discuss what a sunroom greenhouse is as well as some tips to get started.
What Is a Greenhouse?
Any avid gardener or planter knows that plants often depend on the climate to thrive. Some plants, however, have to be treated with special care. Plants that require a carefully controlled climate can be grown in a greenhouse. Greenhouses have transparent walls and ceilings and convert natural light into energy that helps grow produce as well as some flowers that require a regulated environment. You may have seen greenhouses in nearby communities, or on a school campus, but with a sunroom, you can have one even in your own home.
What You Need for a Greenhouse
A sunroom can easily be made into a greenhouse, but a sunroom itself does not a greenhouse make. There will still be certain tools you'll need in order to make the plants in your greenhouse thrive. Even in Texas, we still have cloudy days, so UV lights will be necessary to keep the climate in the greenhouse controlled. You'll need a hose or sink to water the plants, cleaning supplies, benches for the plants, pest control, and something to control the heating and cooling in the room so the temperature stays as it should.
If you want to be able to relax and enjoy the plants, you should also include seating. This can be perfect if you use only part of your sunroom as a greenhouse. The rest can be dedicated to lounging and enjoying the view.
Plants For Your Greenhouse
The next step is to find the right plants for your greenhouse. You have several options available to you. Many homeowners choose to grow fruit and vegetables in their greenhouse, as this will help them craft delicious meals and save money. Be careful to keep cool season vegetables — such as broccoli, carrots, lettuce, and peas — separate from warm season vegetables like cucumber, peppers, squash, or tomatoes. You can also plant your favorite flowers such as geraniums, pansies, or petunias, and even some succulents and cacti.
Thinking about installing a sunroom to set up your own in-home greenhouse? We can help with an all-season thermal sunroom so that you can truly control the environment of your space. Contact Sunspace Texas today to get started with a free estimate or to set up your sunroom installation.