Benefits Of WeatherMaster Windows and Doors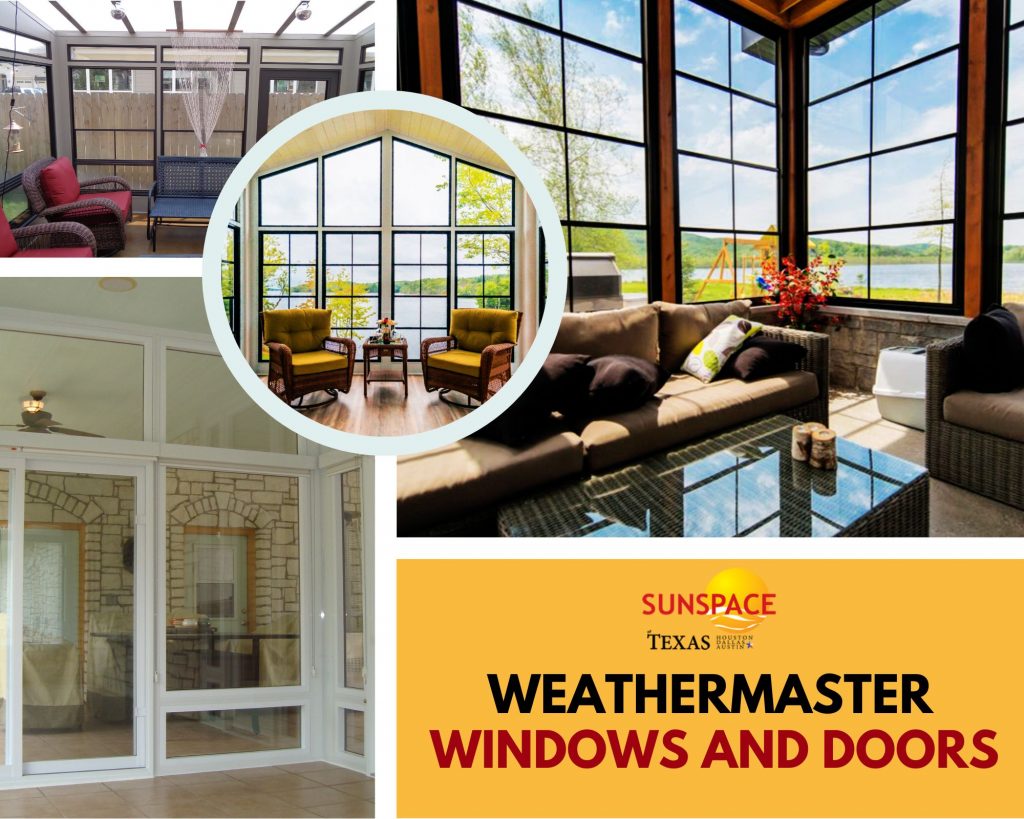 Whether you want to add a new sunroom to your home, or you are looking for a replacement for an existing screen room, WeatherMaster Windows and Doors are a perfect choice. With their versatile design, durable construction, and lifetime warranty, you'll enjoy a worry-free installation and maintenance free operation for years to come.
The WeatherMaster window system is available in several different colours, including driftwood, bronze, white, and grey. Each unit is custom designed to fit the openings in your home. The windows are stacked vertically or horizontally and come with Nylon guide tracks for smooth operation. In addition to their ease of installation, they are also resistant to UV rays and offer up to 75% ventilation. They are easy to remove and clean.
WeatherMaster Doors are built to complement the windows and create a cohesive look for your sunroom. With a full fiberglass mesh, they are stronger than traditional screens and are more durable. These screens will block bugs and wind, and allow you to open or close the door to lock in heat and keep out the pesky elements. They come in a variety of sizes and styles, and they are available in single or French doors. They are also available in stainless steel hardware.
These screens are made with View Flex vinyl glazing, which allows you to easily adjust the windows to meet your needs. It blocks dust and harmful UV rays, and offers infinitely adjustable windows. You can choose up to three panels and configure the windows to allow up to 75% ventilation. Then, simply slide the windows up and down for ventilation, or close them to minimize wind and pollen.
These windows have been designed with safety in mind. They have small springs and are easy to use. They are also less noisy than other windows. They are installed in a temperature controlled environment to ensure a safe and reliable installation. They are backed by a lifetime warranty, and their expert representatives will assist you in designing a custom enclosure that fits your lifestyle.
The WeatherMaster Season Sunroom can be retrofitted to an existing screen room or patio, or it can be built on a new concrete slab or patio. The weathermaster window system is also available for your porch. Its four track windows and doors will allow you to create a beautiful, airy, and comfortable living space. Adding a new porch can increase the value of your home. The WeatherMaster Season Sunroom is designed to be a maintenance-free option that will improve the beauty and value of your home. The WeatherMaster Window Systems come with a 10-year warranty against factory defects.
The WeatherMaster vertical 4-track window is built to fit existing openings. The 4-track windows are designed to maximize your outdoor living space and offer a flexible design. With up to seventy-five percent ventilation, these windows are the perfect solution for your porch. They are available in stainless steel hardware or black. Designed for porch applications, these windows are constructed with View Flex vinyl glazing to offer a durable product.