Installing a Sunroom in a Tiny House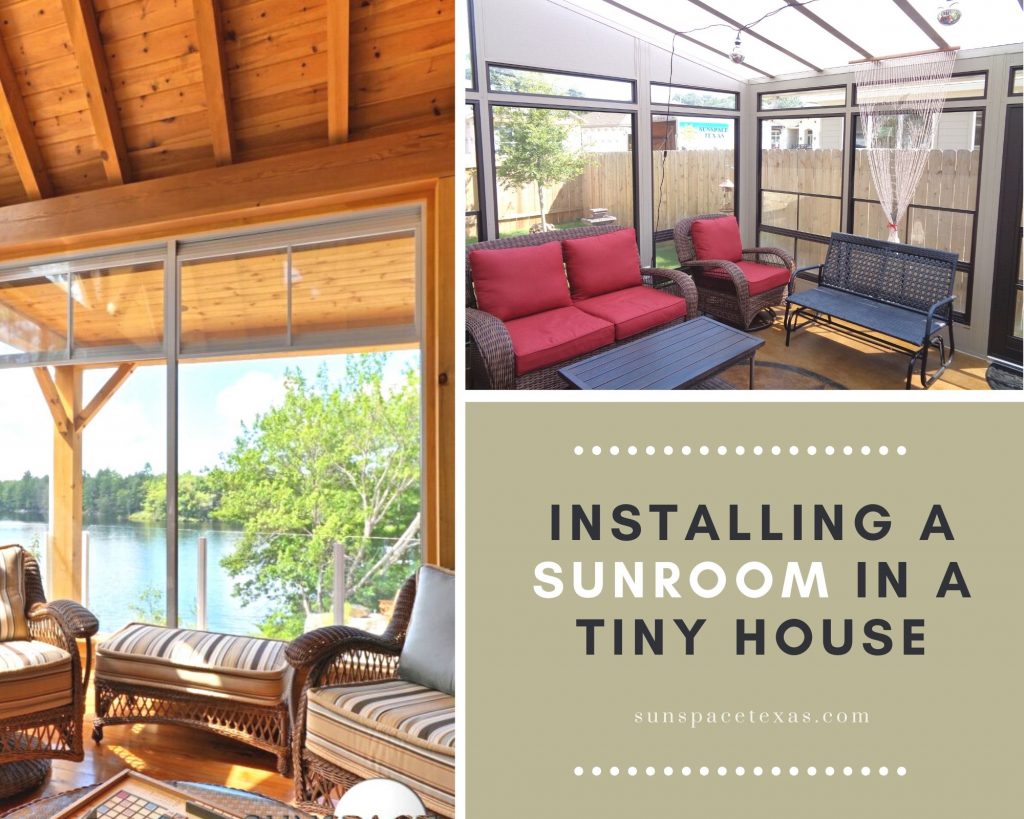 Texas is known for spacious homes at great prices, but sometimes you don't need that much space. Tiny houses are becoming increasingly popular as they give people just enough space to make it their own and be cozy without feeling that it's excessive. In some cases, a smaller house isn't the matter of a fad but rather an issue of budget. Whatever your reason, having a tiny house doesn't mean you can't liven the place up with natural sunlight. A sunroom can add value to any home, including tiny houses. Here are our tips for installing a sunroom in a tiny house.
Consider a Porch Enclosure
Often, the appeal of a tiny house is, well, the size. Rather than adding a sunroom onto the house, consider screening in your porch and creating a porch enclosure. With efficient screens, your porch can make for a beautiful sunspace and it's a project that's more likely to fit within a tighter budget. It also works well with the aesthetic of a tiny house.
Add a Fireplace
If your tiny house is permanently situated, you can help to keep your sunroom warm throughout the year by installing a fireplace. This fireplace will easily be able to warm a sunspace in a tiny house and may even help to cut down on heating costs throughout the rest of the home. It also adds an elegant aesthetic appeal to the space, which can help to raise the value of the home.
Choose a Sunroom Installation Company With Options
Not all sunrooms will work for a tiny house and some may be more than you need. That's why it helps to either have a custom sunroom or find a place that offers a choice between several different sunrooms. At Sunspace Texas, we offer four different models of sunrooms ranging from screen rooms to all-season thermal rooms. We also offer porch enclosures.
Create a Community
Do you have friends or family that you'd like to live closer to or who are interested in going the tiny house route? A couple years ago, homeowners in Portland, Oregon connected two tiny houses with a sunroom in between for an airy modern effect. This could add to your own living space, or the second house could belong to loved ones that you want to have closer. It also offers rental or vacation rental potential. The sunroom can offer a common area and a way to connect with those staying in the second house, while you still have the privacy of your own spaces.
The most important thing is to find a sunroom installation company you can trust. Sunspace Sunrooms has been in the business of creating beautiful, efficient sunrooms for over 25 years, in Texas and all over the country. We can help you find the perfect sunroom for your tiny house and ensure that it fits. Contact us today for more information or to schedule your own sunroom installation.