The Best Autumn Plants for Your Sunroom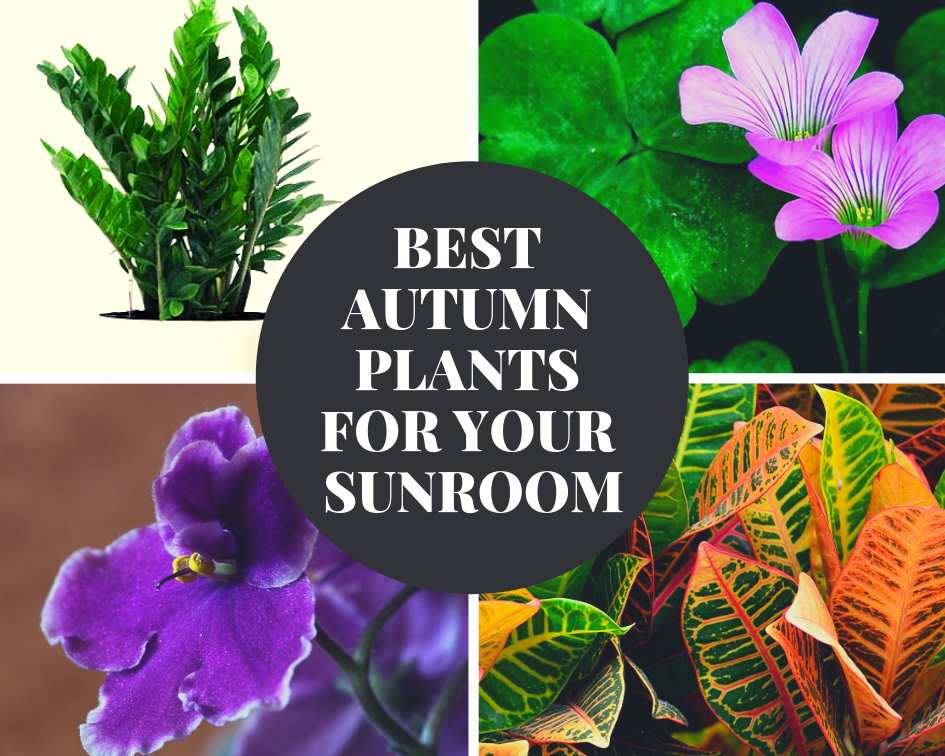 Whatever your plans for your sunroom might be, many homeowners like to add plants to give the room a more natural, colorful look. Houseplants thrive in sunrooms, with ample light for them to blossom. However, it's not always spring and summer. As the weather grows cool and the skies become cloudier, you may need to find plants that can grow in a different climate. Of course, autumn in Texas is warmer than in other parts of the country, so it's important to know your own climate specifically. That said, here are a few plants that do well in autumn weather:
Purple Shamrock
The autumn sibling of those green shamrocks that pop up during the spring, purple shamrocks grow well in milder temperatures and medium to low light. You can set these up as a hanging plant in your sunroom or place a pot on a ledge. They have a deep wine color that's both striking and soothing, and perfect for the fall. Make sure to trim weak leaves and keep the plant healthy, but even on cloudy, cooler days, your purple shamrock plant will continue to color your sunroom.
African Violet
If you like the color purple, you should also consider African violets. They have the bright purple color that you might find in common violets, but these are larger and much more exquisite. African violets can grow in autumn and winter, but prefer full sun, so they do well in Texas autumns. They just need light, humidity, fertilizer, and regular rotation to ensure that they grow properly. Liquid fertilizer can be a smart option when you're working with African violets.
ZZ Plant
Meanwhile, if you're looking for a plant that doesn't require much attention, the round, verdant leaves of the ZZ plant are sure to catch your eye. This is a plant that can take care of itself. It can survive for months at a time without care and still remain healthy. The occasional minimal serving of water is all it really needs. Think of the care of a cactus, but without the prickles. It doesn't require as much light as other plants, which makes it perfect for autumn. In fact, ZZ plants do best in indirect light.
Crotons
Not only do crotons thrive in fall weather, but they exude vibrant fall colors that can help your home feel a little more autumnal. Crotons are known for their multi-colored leaves. They can grow in bright hues of red, orange, yellow, green, and even black. The veins that run through the body of the leaf are deep red. A large pot of crotons will make a stunning addition to your sunroom, and they'll be a perfect fit for the autumn weather.
Plants can breathe life into your sunroom, and help to add that ambiance of an indoor/outdoor space. Whether your sunroom is used as an indoor garden or you just want a house plant or two to spruce things up, these are sure to do the trick. But when you need a quality, all-season sunroom, contact Sunspace Texas.