4 Reasons Your Home Needs a Sunroom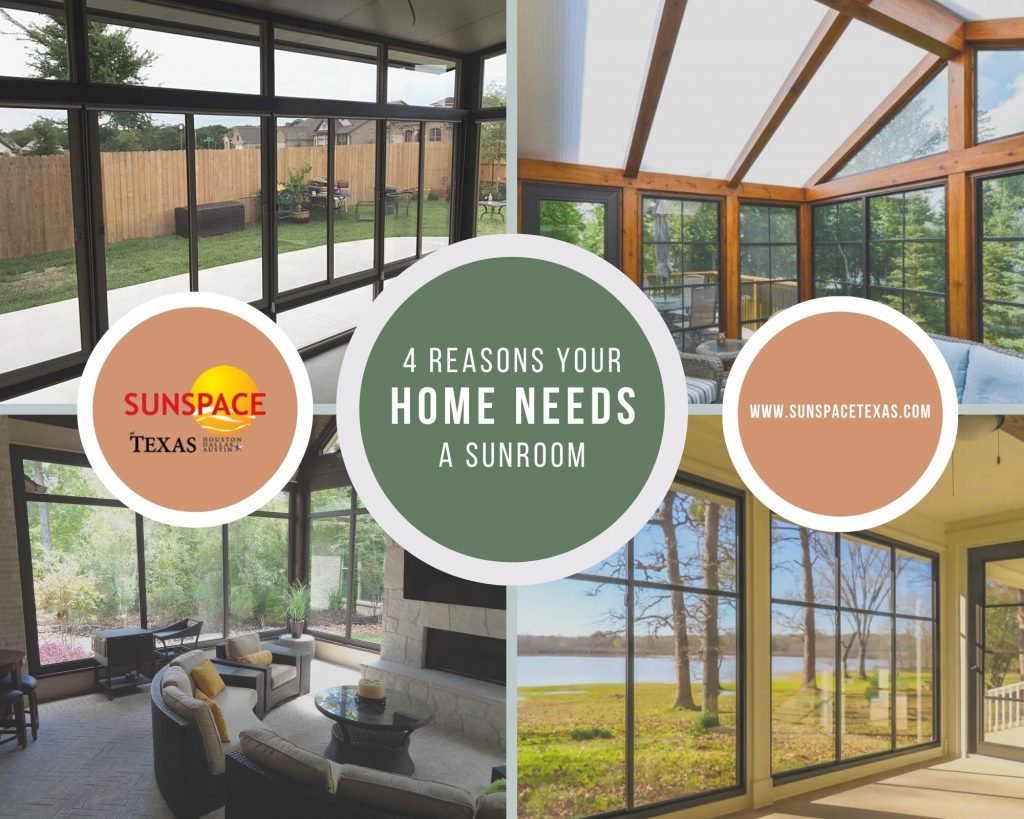 Is your home just shy of a dream home? You have the right number of bedrooms and bathrooms, your kitchen meets all your needs, and your living space is enough for the family, but you feel a little cramped. Maybe you just feel cut off from your outdoor space, or maybe you just want something that adds the final wow factor to the home. Whether you realize it or not, the final ingredient you're looking for might be a sunroom. Not sure your home needs a sunroom? Here are a few benefits to elaborate on our point:
Extra Space
The square footage of your home is one of the most crucial elements to determining your home value. Adding space to your home will almost always boost your home value. But even if selling your home is a far off thought, your family can still enjoy that home value while you live in it. That extra space can be great for a growing family, or if you plan to entertain more than you once did.
Natural Sunlight
Natural sunlight has famous benefits to any human being. It helps energize us during the day and sleep better at night. It boosts focus and mood. It also makes the room look beautiful and helps to save on energy bills. You'll never need electrical lighting in the sunroom during a sunny day, as the windows and screens on all sides will serve to flood the room with light.
Whatever You Need
Sunrooms are remarkably versatile. Once installed, this space can have any number of uses. You could enjoy the expansive outdoor scenery and use it as a studio, home office, or a breakfast nook. You might make it a peaceful getaway of a reading room. With the right window treatments, your sunroom could also be a bedroom or a game room. You might hang your indoor plants or succulent collection in the sunroom. Whatever you need extra space for, your sunroom can likely provide it.
Peaceful Retreat
Life can be stressful, and as humans, sometimes we need a break. In the year of the COVID-19 pandemic, however, we might not be able to take the vacations we'd like. So why not enjoy a staycation by curating your perfect getaway in your sunroom? Fill your sunroom with all the things that soothe you — a bookshelf, a coffee making area, fairy lights, some plants, etc. Then when you need a break, simply go to your sunroom and hang a "do not disturb" sign on the door. You might not be able to go to the beach this year, but you can still get some sun.
Is your home missing that special something to make it your dream home? Is that special something to complete your dream home a sunroom? We can help! Contact Sunspace Texas today for more information or to get started with a free estimate.