4 Tips For Keeping Your Sunroom Cool In the Summer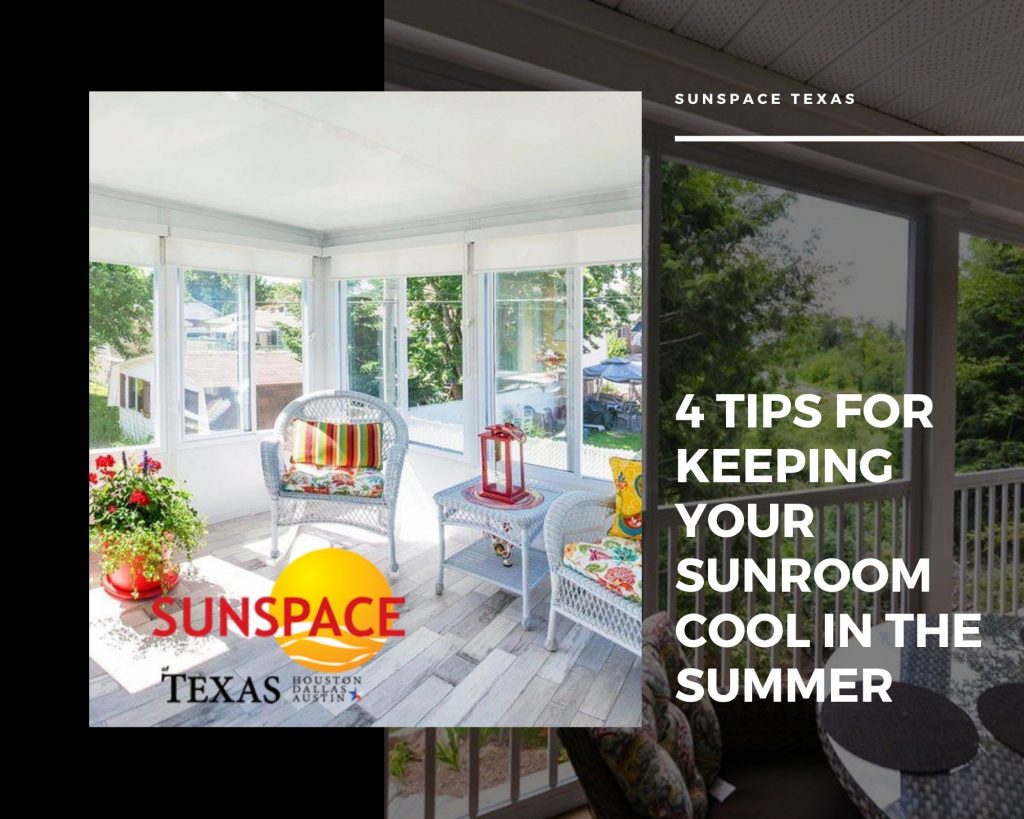 Sunrooms are a beautiful addition to your Texas home, there's no doubt. They can be used as an entertainment room, a bedroom, or even a home office. But one issue that many homeowners find when they have a sunroom installed is how to regulate the temperature in the space. After all, with all that sunlight streaming into the room, it's bound to heat up, especially on the hottest days of summer. However, with these tips you can help to keep your sunroom cool even on the hottest days of a Texas summer:
Incorporate High Ceilings
Heat rises. The higher your ceilings are, the more room the heat will have to rise, so if you're worried about sitting in a stifling hot room, the answer may be more ceilings. High, vaulted ceilings are popular when it comes to sunrooms for this reason. Often these ceilings have fans or skylights in order to better ventilate the room.
Install Blinds or Shutters
The room might be designed to let in optimal sunlight, but if you're starting to feel a little baked in your sunroom, you may need to think about installing shutters or blinds. These are preferable window treatments to curtains because you can adjust them to let in as much or as little light as you like. You can open blinds for days that you want the sunlight to stream in or close them when you want to cool the room down.
Use Insulated Windows
Double pane windows with non-toxic gas in between each pane will help to slow the flow of heat from one side of the glass to the other. Vinyl windows are also known to have decent thermal performance, so they can resist the hottest temperatures and help to keep the room cool. Some homeowners also prefer to tint the windows of their sunrooms, while others feel that this takes away the benefit of enjoying the sunlight.
Invest in a Three- or Four-Season Sunroom
Some sunrooms are in fact hooked up to heating and cooling. Three-season sunrooms can have independent cooling in order to keep the room comfortable, despite letting in all those summer views. All-season thermal rooms are designed not only to stay cool during the summer but to stay warm during the winter, with insulated windows to help keep heat in and a roof system designed to reduce the chance of heat loss.
At Sunspace Texas, we design our sunrooms to not only be beautiful and energy efficient, but also as comfortable as possible. That's why we offer four sunroom options, from budget friendly screen rooms to all-season thermal rooms. Need help having a sunroom installed and keeping it cool in the midst of a Texas summer? Contact Sunspace Texas today for more information or to get started with a free estimate.