Sunroom Installation Throughout the Seasons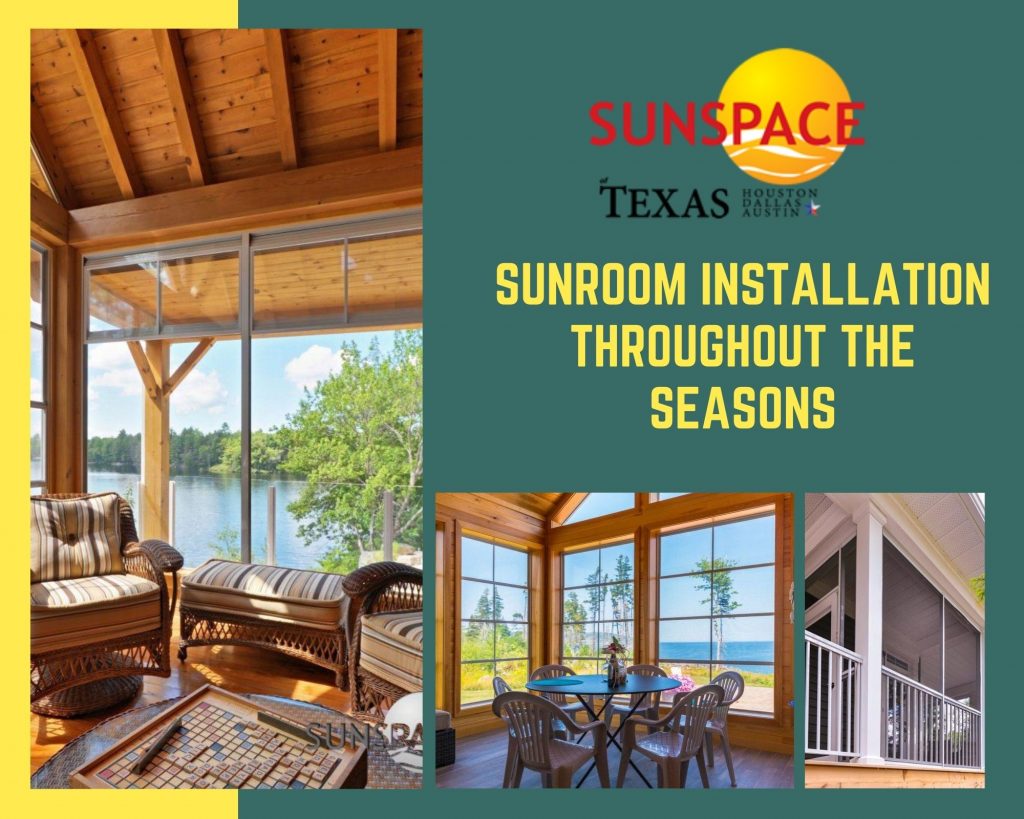 There's no question that a sunroom can be a great addition to just about any home. Installing a sunroom will allow you to enjoy plenty of natural sunlight and outdoor scenery while protecting your home from bugs and from the extremes of the weather outside, especially with energy efficient all-season sunrooms. The question is when to have your sunroom installed. Sunroom installations have different benefits and disadvantages depending on the time of year that you have them installed. Let's break down sunroom installation throughout the seasons:
Spring
Spring is often seen as an ideal season to have a sunroom installed. There's more daylight than in winter, and you can have your sunroom installed and ready to enjoy before summer. Temperatures are still mild in spring, so you won't have to worry as much about hot air getting inside. The downside is that the weather is a little less predictable than other seasons, so you might be faced with more rain delays — although spring rain tends to be more of a shower followed by sunshine than a day of drizzling. This is also one of the busier times of year to have sunrooms installed, especially late spring.
Summer
Summer is drier than spring, and the days are even longer so the sunroom installation team can work longer hours, thus finishing the project in fewer days. Summer is also the perfect season to get the most out of your sunroom, so you can start enjoying it right away. It is, however, the busiest time of year for sunroom installations, so you may have a more difficult time finding the perfect time for the sunroom installation as opposed to other times of year.
Autumn
In autumn, days begin to shorten again and rainy weather returns. On the other hand, autumn is when peak season starts to slow, so you may have more luck with scheduling your sunroom installation than you would earlier in the year. Like spring, temperatures tend to be mild and comfortable, especially earlier in the autumn, so you'll still be comfortable even while the sunroom is being installed. When you have a three-season or all-season sunroom, you can enjoy the sun through the autumn and winter while being spared from the weather.
Winter
Most people think that winter is a no-go when it comes to room additions. It's true that the colder weather can be daunting and the days are shorter than ever. However, winter is also outside of peak season for sunroom installation teams. You'll have more freedom of scheduling and may even be able to save money due to discounts on products or installations. The ground is also drier than other seasons, making it easier to break. And again, with an all-season sunroom, there's no reason why you can't enjoy your sunroom right away.
The truth is, with the right sunroom installation team, any time of year can be the best time of year for a sunroom installation. You just need the expertise to handle the needs for each season. Ready for your sunroom installation? Contact Sunspace Texas today for more information or a free estimate.