4 Tips To Enhance Your Sunroom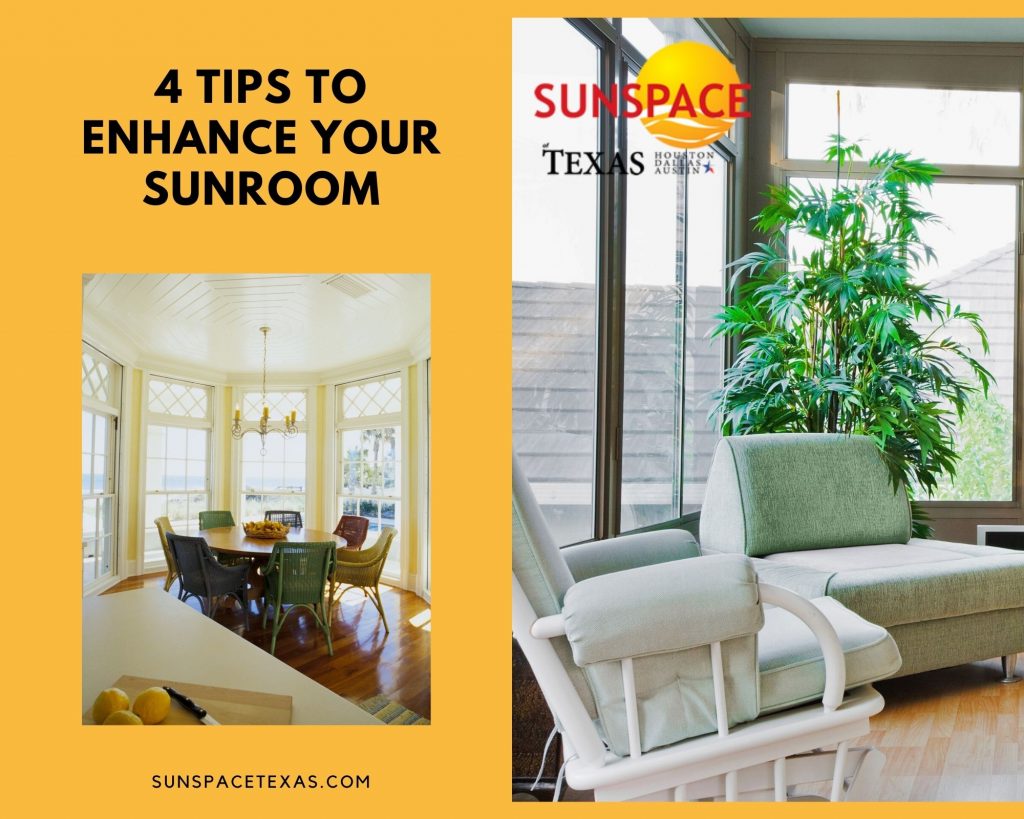 A sunroom is a sure way to get more from your home. It adds space, natural lighting, views, and all new function to your home. You can find a wide variety of sunrooms, from porch enclosures to insulated sunrooms that can be enjoyed all year round. But if your sunroom is a great way to enhance your home, what are some ways to enhance your sunroom? In today's blog, we'll break down a few of our favorite tips:
Add Cozy Furniture
Want to ensure that you spend plenty of time in your sunroom? If the natural lighting and views aren't enough to do it for you, consider adding furniture that entices you to sit down. A favorite chair or a softly upholstered sectional could do the trick. Add a variety of pillows to give it more padding and a cozier overall vibe. Your sunroom will have an open, airy vibe by nature. You can contrast this by adding cozy furnishings to really get the best of both worlds.
Install a Fan or Ceiling Vents
If you want to enjoy your sunroom all year round, you're going to want to have good airflow in the space. You can do this by installing ceiling vents with an exhaust fan inside the vents in order to draw heat up and out. A ceiling fan will also help to keep airflow going so that the room doesn't become too stuffy and you can enjoy it comfortably even on the hotter days of the summer. 
Cover With Window Treatments
In some ways, this may seem counterintuitive. You have a sunroom in order to let the sun in, right? Why would you cover it up? But when you're not using the sunroom, it helps to cover your windows with window treatments so that they don't take in too much heat, creating a stuffy and uncomfortable space. Window treatments will also offer privacy when you need it. Sunroom blinds are often the most popular bet here, but curtains or shades might also serve you well.
Find the Right Sunroom Company
If you want to be truly satisfied with your sunroom, you need to be confident in the sunroom company you choose. They should have enough options that you can find the right sunroom for you, with the experience and the professionalism to install it to your tastes. A sunroom is only as good as its installation, so be careful to choose the right company for your sunroom.
In West Texas, that sunroom company in Sunspace Texas. An off-shoot of Sunspace Sunrooms, our sunrooms are backed by 30 years of experience, as well as a wide variety of options all including top products that are built to last. Contact us today to learn more about our sunrooms or to schedule your own sunroom estimate.