How to Get the Most ROI With Your New Sunroom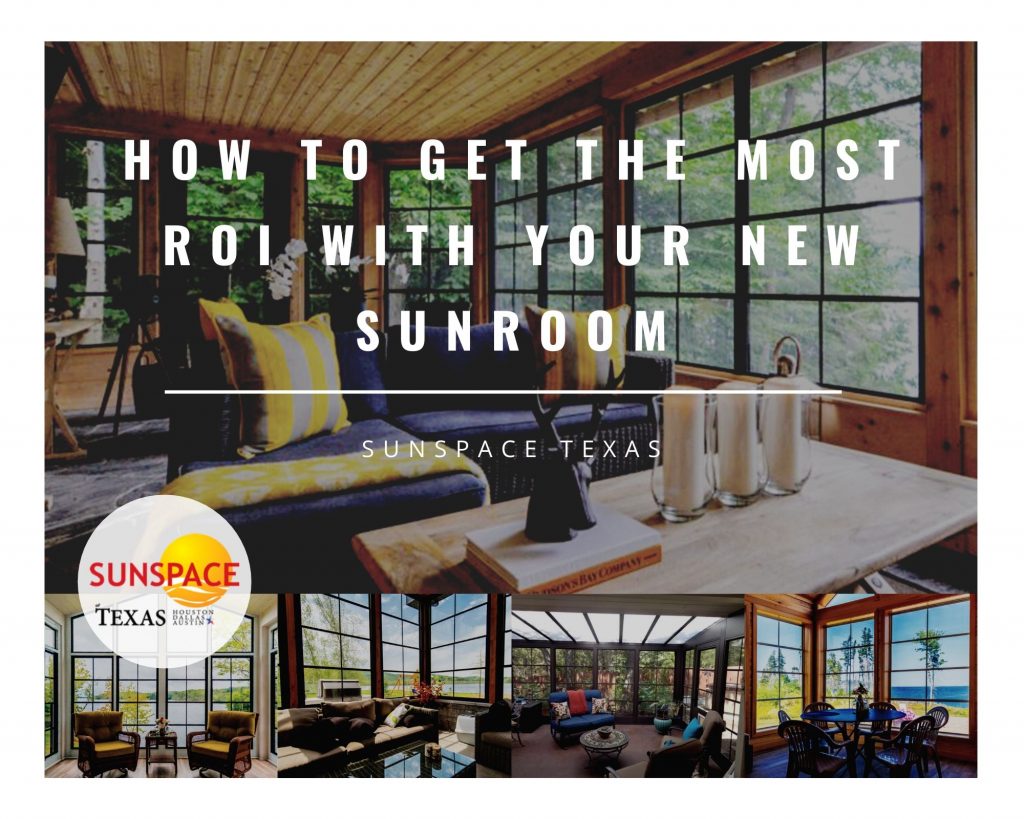 One of the main priorities on any homeowners mind when having a home addition installed is return on investment, or ROI. Any addition of square footage can add value to your home, especially a beautiful sunroom that fills your home with natural sunlight. But different sunrooms will offer different levels of ROI. If you're interested in getting the most ROI from your sunroom, you should plan strategically, both in terms of the sunroom you choose and the proportions. Here are our tips to get the most ROI with your sunroom:
Consider Climate
The temperature of your sunroom will give you a good indication of how often it will be used. Texas is known for its hot, dry climates, so you probably won't have to worry about long, cold winters. Still some homeowners prefer more insulated sunroom models such as 3-season sunrooms or all-season thermal rooms in order to not only keep out the winter cold but the summer heat. You may also want to plant a tree or some other form of shade near your sunroom so as to keep the sunlight that pours in from being too harsh during the summer.
Consider Materials
What kind of materials will you use for the windows of your sunroom? For the flooring? For insulation? Materials vary in terms of cost, but they also vary in terms of value. The cheapest screens may only last a few years before they need to be replaced, which makes for a poor ROI. Look into the materials that last the longest, or ask a sunroom contractor which materials will serve you best in your climate. The combination of the materials with the best ROI will lead to a sunroom with the best ROI overall.
Consider Size
It's largely the added square footage that most easily adds value to your home when you add a home addition, even moreso than all the special features. So take into consideration the size you want your sunroom to be. A spacious sunroom where the kids can play or that can serve as an added entertainment space? A nice breakfast nook or studio where you can paint or write? A larger sunroom may make your home more competitive on the housing market, while a smaller sunroom will cost less to install and take less time.
Consider Professionals
It may seem as though the best chance at ROI is to forego hiring professional installers and instead to install the sunroom yourself. It's certainly possible, but might be more trouble than you think — and at a higher cost. If the sunroom is not installed according to code, you could face fines. If it's not installed expertly, it could lead to damage that requires you to repair or replace it later. With a professional, you can truly ensure that you're getting the best sunroom with the best ROI and that it's installed right the first time.
Looking for sunrooms with great ROI installed with care? Contact Sunspace Texas today for more information or a free estimate.