4 Unique Designs For Your Sunroom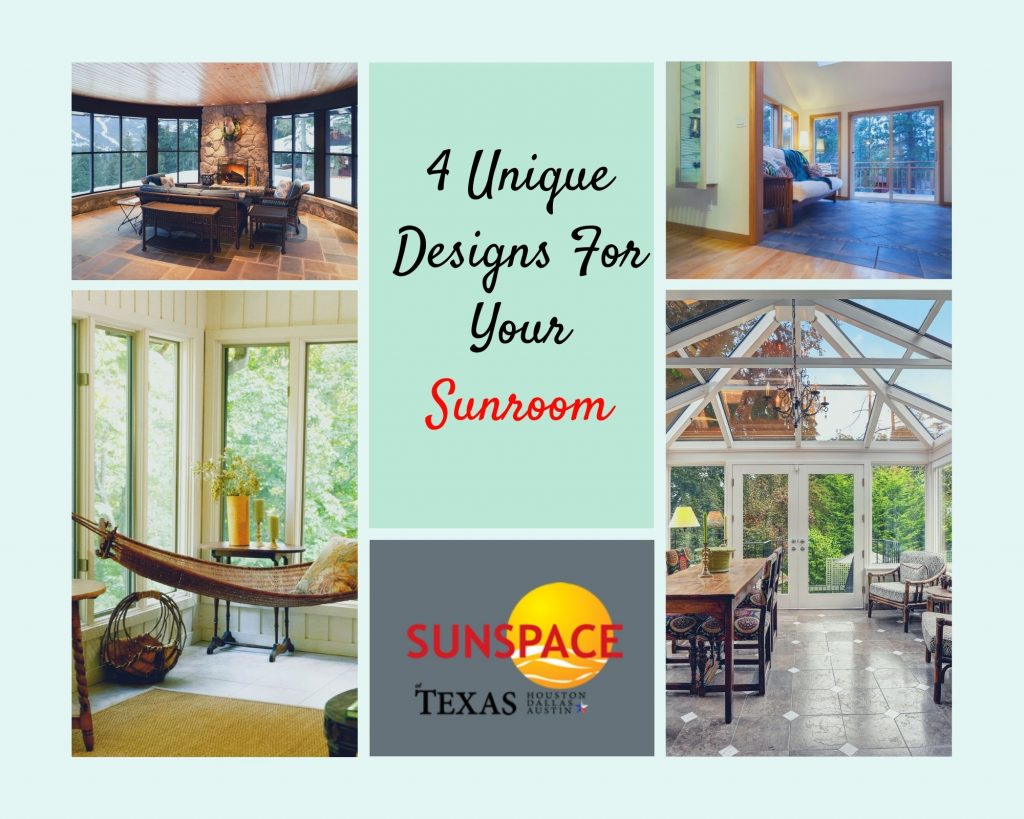 So you've found the right sunroom installation crew, picked your perfect sunroom, and it's currently being installed in your home. Soon you'll be able to enjoy natural sunlight streaming in from all angles of your new home addition oasis. But do you have a vision for how you'd like your sunroom to look? Sunrooms can take on a wide variety of appearances, depending on the function you have in mind as well as your personal taste. Looking for something unexpected? Here are a few unique sunroom design ideas to get you started.
Swing Your Feet From a Hanging Chair
Comfortable seating is an essential part of any sunroom design. You'll want to spend a lot of time in your sunroom, soaking up that natural sunlight, so you should be comfortable while you're there. But that doesn't mean all of that seating has to be traditional. If you want to enjoy the feeling of a porch swing from your sunroom, consider installing a hanging chair. Hanging chairs can look terrific alongside hanging plants and comfortable throws.
Warm Up With a Fireplace
In addition to your comfortable seating, a fireplace can really make your sunroom feel cozy. In fact, a fireplace is the perfect addition if you plan to not just spend summer days but winter nights enjoying your sunroom, gazing at the stars from the comfort of your home. You can install a traditional fireplace or you can bring in a more easily installed electric fireplace that gives the impression of a real fireplace even if only in aesthetics. Either way, a terrific addition to the room.
Gaze Up At the Sky
Your sunroom is designed to fill the room with natural sunlight. You can enjoy sunlight streaming in from every side around you, but what about above you as well? By adding a skylight, you can optimize the sunlight that streams into the room, or enjoy the view of a canopy of leaves above the skylight. At night, you can look up at the stars while sipping on a glass of wine or a mug of warm cocoa. Anything that makes your sunroom sunnier will be sure to add value as well as enjoyment while you're here.
Mix Patterns and Styles
Instead of sticking to one particular design style, why not mix things up? Throw in some modern side tables while applying French cottage upholstery to your furniture. Exposed brick with thin gold picture frames will also make a fresh impression. You can mix patterns and materials, too, like rustic wicker and sleek glass or natural wood and smooth metal. The more you blend different design styles, the more unique your sunroom will be…and the more like you.
When you have the right sunroom for your home, it can be easy to design it to your heart's (and your home's) delight. Let Sunspace Texas help with the first part. We offer a range of sunroom models from simple but effective screen rooms to comfortable all-season thermal rooms. Contact us today to discuss installing your own.