Common Misconceptions About Porch Enclosures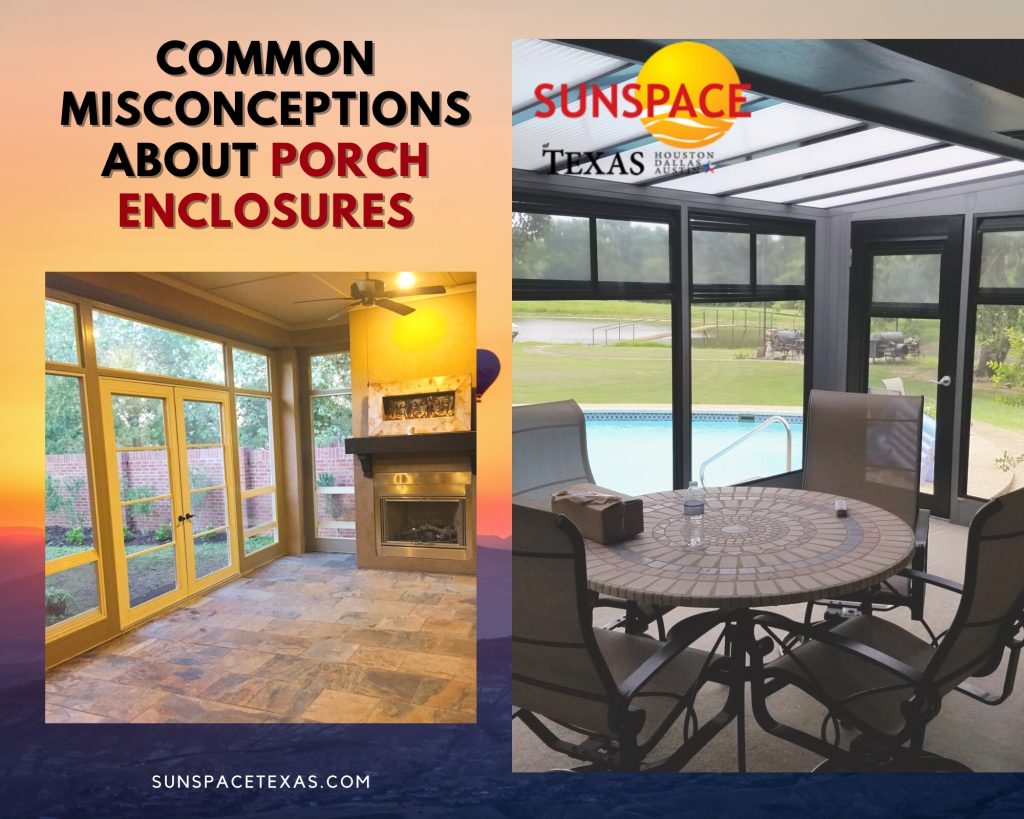 No matter what the topic of conversation is, people tend to be prone to misconceptions about things that they do not fully understand. Unfortunately, porch enclosures are no exception. Therefore, if you are considering a sunroom or a porch enclosure for your home, you must know the truth about porch enclosures before you rule them out as a possibility!
Porch Enclosures Always Have Screens
This misconception can be blamed in part on the design of older homes. Historically, many porch enclosures utilized screens and may or may not have even had windows installed. However, modern porch enclosures typically have windows and may not have screens. Another contributing factor to this myth is that people often confuse the terms "screened porch" and "porch enclosure" with each other. Obviously, a screened porch will utilize screens every time, but as we mentioned above, that is not always the case with customizable porch enclosures.
Porch Enclosure And Sunroom Are Synonyms
While they can be somewhat similar in appearance, porch enclosures and sunrooms have very different uses and construction methods. For example, sunrooms can be designed to allow more light and heat into a room, depending on the type of installed glass. In contrast, a porch enclosure is geared more toward enjoying the current weather conditions while still being protected from the elements and insect life.
Additionally, porch enclosures are specifically built around an existing porch, whereas sunrooms are entire rooms that are added to your home, typically with raised ceilings and plenty of high windows to allow the space to be filled with natural light.
Porch Enclosures Add Very Little Value To Your Home
While it is true that sunrooms tend to add much more value to a home than a porch enclosure does, that doesn't mean that porch enclosures will not enhance your property value. In fact, any well-built porch enclosure is a huge selling point for a home because it is a space that most people can picture enjoying spending time in.
At Sunspace Texas, we offer sunrooms and porch enclosures with unparalleled beauty and design elements. In addition, our excellent financing options make it easy to get started on a fantastic home addition that will quickly become your favorite spot in the house!