Is A Sunroom Worth The Money?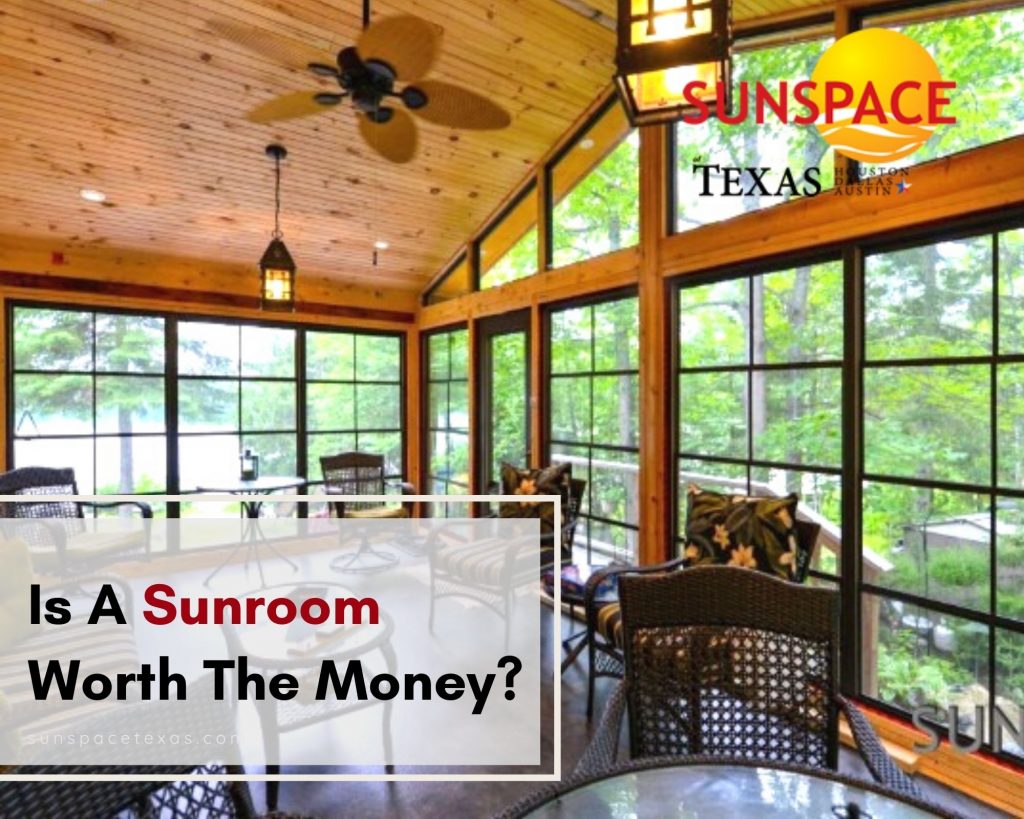 When it comes to the best areas of your house to entertain guests or simply enjoy a quiet afternoon, sunrooms reign supreme. Those of you who don't yet have a beautiful sunroom in your home should definitely consider it. If you are thinking about adding a sunroom to your property, one of the main factors that you are surely considering is the price. Following that, you may wonder: "Is a sunroom worth the money?"
At Sunspace Texas, our answer is a resounding YES! There are many reasons why sunrooms are an excellent investment.
Sunrooms Are The Best Way To Entertain Guests
Many people have experienced the disappointment that comes with planning a party or other such get-together, only to have the weather ruin your plans. With a sunroom, you not only have a beautiful place to entertain guests, but you also don't have to constantly check the weather report for forecast updates. Rain or shine, a sunroom ensures you can keep your party going!
Sunrooms Are Highly Customizable
At Sunspace Texas, we offer a diverse selection that guarantees you the sunroom of your dreams. Various door, window, and color options are available to suit the needs and wants of each individual! For a complete list of our sunrooms and available options, visit our sunroom page!
Sunrooms Add Value To Your Property
If the entertainment and customization factors of sunrooms aren't enough to convince that they are worth the money, an increase in property value might! Regardless of the type of sunroom you are interested in, you can expect it to increase the value of your home. There are a few reasons for this. The first and most obvious reason is that you are adding square footage to the home. This tends to translate directly into a higher property value. Furthermore, the style and appeal of your sunroom can cause your house to receive an increased appraisal value.
If you have any questions or concerns about an existing sunroom, or if you would like to know more about our services, please contact us at Sunspace Texas today!