Decorating Your Sunroom For the Holidays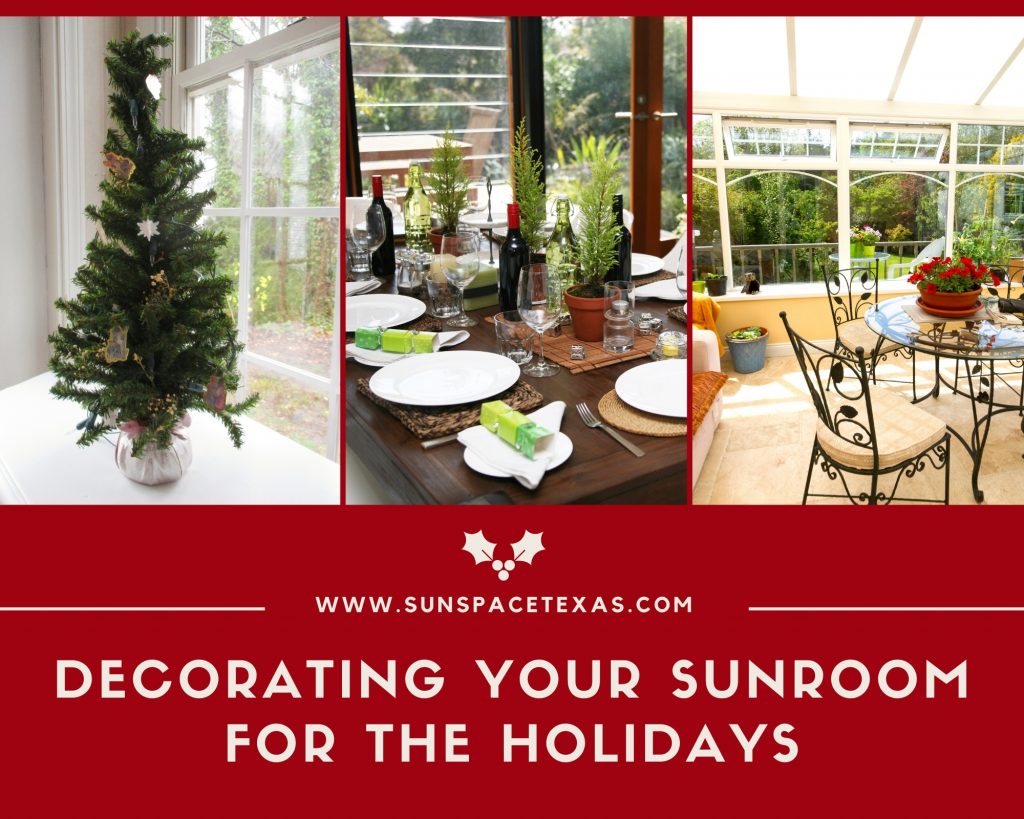 Decorating your home is one of the best parts of the holiday season. You may have a box in storage full of years old decorations, or you might be interested in buying new decorations to spruce up your room for the holidays. If you've recently added a sunroom, it's time to come up with a plan for sunroom decor, as well. Never decorated a sunroom for the holidays before? Here are some of our tips:
A Place For the Tree
The sunroom could be a perfect spot for your Christmas tree if you plan to have one. With windows or screens on all sides, you can enjoy the view of the tree from the outside and inside of the house. If you already have a tree in the house, consider adding at least a small synthetic tree for the sunroom. If you have a mantle in your sunroom, this could also be a great place to hang stockings for the big day.
Touches of Red and White
You can also add accents of red and white to your sunroom. Holiday themed throw pillows can be a nice touch for the couch. A deep red throw or white coffee table cloth might do the trick, or if you want to go all out, you can reupholster your furniture with red or white, something that might be enjoyable after the holiday season ends. You can hang wreaths from the windows with big red bows. Red or white tinsel might also add a nice touch.
Switch to Winter Plants
A sunroom is a great place to house plants or even hang plants from the ceiling. But as the holidays approach, it may be time to swap out wilting summer annual flowers for plants that thrive in winter conditions. Poinsettias are popular during the holiday season, or you can go with palm lilies and ferns. Jade plants are also hardy winter plants that will look lovely in your sunroom. Again, these touches will last through the winter season and probably even beyond, but they will enhance your holiday decor.
Knick-Knacks Everywhere
Knick-knacks are a staple of holiday decor. A cornucopia for Thanksgiving, porcelain Santa Clauses or snowy penguins will all add ambiance, even if the real weather outside isn't characteristic of the season. You can place these on side tables and coffee tables, on mantles, or on a window ledge if you have one. You may already have knick-knacks in storage, but if not, this is the perfect time to find the right ones to fill your sunroom.
Still need the perfect sunroom addition for your home this winter? Sunspace Texas can help. Contact us today for more information or a free estimate to get started.