HAVING FUN IN THE SUN – IDEAS TO KEEP YOUR KIDS COOL AND PROTECTED THIS SUMMER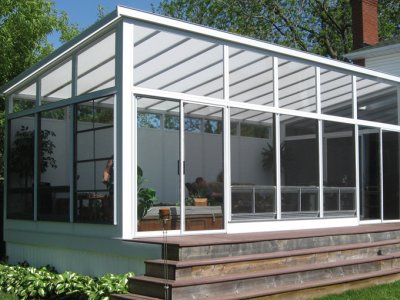 Kids need to play outside. There's no doubt about it. Not only for their health but for your sanity. In Texas, we have a lot of sunshine. How can you protect your kids from the sun while they play outside?
Create a shady play area
A lot of new homes have trees, but they aren't often big enough to provide shade. If that's the case in your backyard, you can create a shady area. One lovely way to do that is with an arbor. If you don't have plants that will fill in and cover the arbor anytime soon, an acrylic roof system may be perfect for you. It can be placed on an existing structure and while it lets a little light through, it will protect your child from the harshest rays.
Sunscreen and hats
If your child is going to be playing in direct sunlight for a while, sunscreen should be used to protect their skin. Hats can also be used to shade their faces. Don't forget their eyes, though. Sunglasses are helpful if your child will be playing near bright or reflective surfaces.
Heat protection
Your child's favorite shirt may be long sleeved, but during a Texas summer, they'll have to dress appropriately for the heat or stay inside. Make sure you children stay well hydrated and don't spend time in the sun without protection. Light clothing that breaths is the way to go. Instead of the usual cotton, lighter sportswear may keep your child cooler.
Another consideration when it comes to heat is footwear. Make sure your child has foot protection when they go to play at the pool. Concrete around pools can get dangerously hot during the summer so slip on shoes are good for use around the pool.
If your child will be playing sports over the summer, get shoes that breathe well. Keeping your child's feet cool will make them more comfortable and help them perform better when they play.
Insect repellant
Summer is prime time for mosquitos. Keep your kids safe with insect repellant.  There are insect repellant/sunscreen combinations that can work on sunny days when the mosquitos are out in full force.
Chemical-free protection – Screened Porches
If you don't want to have to layer your child with chemicals every time they want to go out, you can have your porch screened in. Your child will be protected from the sun and the bugs at the same time and without needing any chemicals on their skin.  This is especially good for kids with sensitive skin.
Texas is a wonderful place for families. The heat and sunshine make for a great place to swim and have fun in the sun. Keeping in mind a few sun safety basics will help your kids have a fun and safe summer. When you create a space for your kids to play outside in the shade, you're protecting them from the harsh sun while still letting them have some creative outdoor play time.