How a Sunroom Can Benefit Your Home While You Self-Quarantine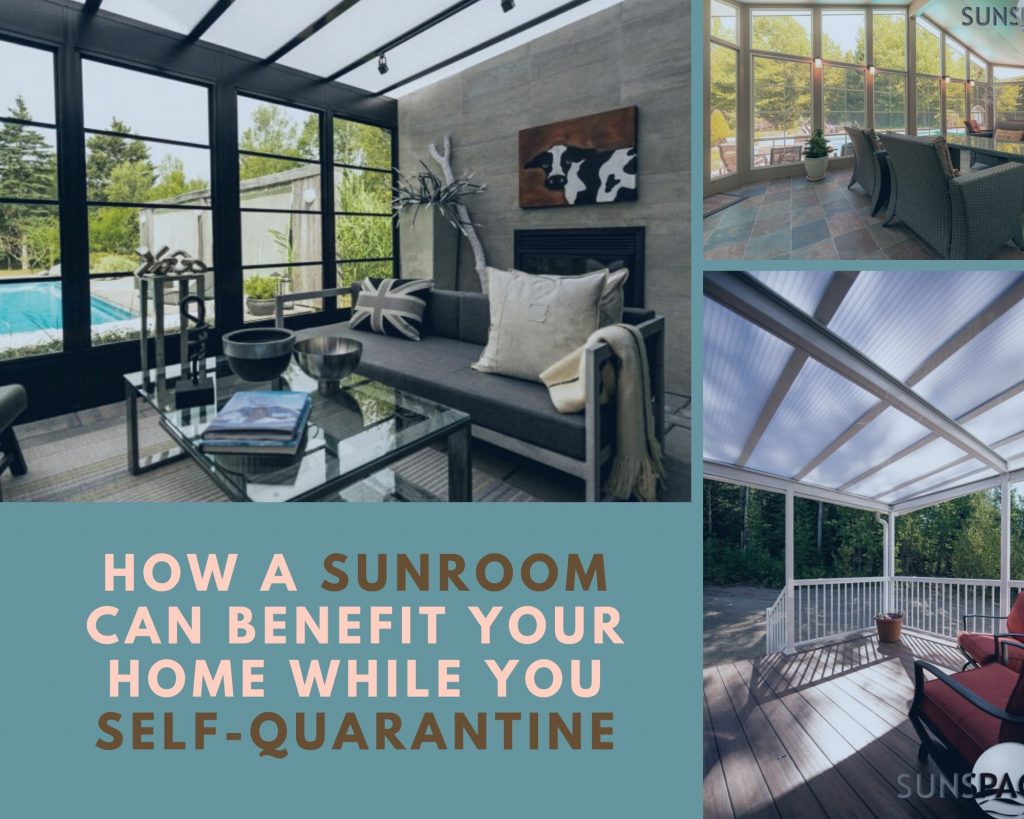 There's no denying that we're living in strange times. While most of us can remember the H1N1 pandemic of 2009, the COVID-19 pandemic has affected every person's life in some way. Many of us have taken to our homes under the suggestion to practice "social distancing" and "self isolation" to slow the spread of the coronavirus. Even if you're not likely to get sick with the virus yourself, you might pass it on to someone with autoimmune conditions that make them particularly vulnerable.
Self-quarantine can be a hard time for anyone, cut off from the routines and socializing upon which we generally rely. But the right sunroom can help make this period of time a little easier. Here are some of the ways your sunroom can help you get through the isolation:
Outdoor Views
So you've moved everything from your office to your home office and you're well into self-isolation. You probably miss going out by now, seeing your friends in person, and just getting some fresh air. But at least when you spend time in your sunroom, you can surround yourself with the outside world — even if it's from the safety of your home. If the kids are restless during their time off from school, you can watch them play outside from the sunroom, while you enjoy some peace and quiet indoors.
Vitamin D
Want to keep your immune system in shape to ward off COVID-19, as well as the seasonal cold and flu? Studies have shown that Vitamin D can boost your immune system so you're less likely to get sick. You can find Vitamin D in cereal, butter, fatty fish, cheese — as well as natural sunlight. When exposed to UV rays from the sun, the body tends to produce more Vitamin D, strengthening the immune system. Thus a sunroom that allows you to soak up all of that beautiful natural sunlight even if you don't go outside can be key to getting through this time.
Workable Space
Do you suddenly need to make a home office? Maybe you're spending more time at home and you need to keep yourself occupied by a hobby or by catching up on your favorite shows. That's the beauty of having a home addition like a sunroom. It's a versatile space that can serve as a home office, an entertainment room, a place to sip your coffee and read, or even a hobby room where you can try out a new skill. You can create a playroom or a homeschool room for kids as well, to give them a sense of routine during the quarantine.
We may be living in an extraordinary time, but with the help of Sunspace Texas, you don't have to disconnect completely. Enjoy the quality time with your family, staying safe and slowing the spread of COVID-19. With the right sunroom, you can feel a little more comfortable and at home while staying indoors. Still need the perfect sunroom for your home? Contact Sunspace Texas today for more information or a free estimate.