4 Benefits of a Sunroom in a Tiny House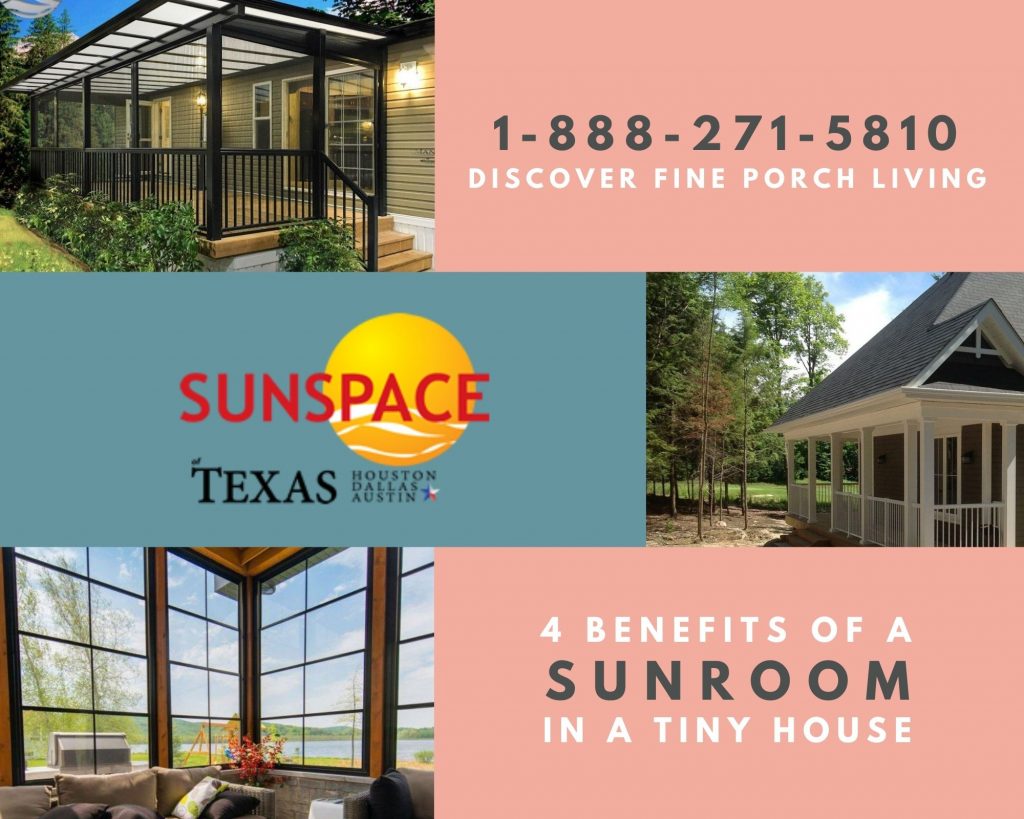 Tiny houses are all the rage, some even cropping up in Texas. They're cozy, quirky, and they allow you to really embrace the minimalist lifestyle. It's even a way to save money — not just in terms of upfront costs, but with less of a house to heat and cool, you'll pay far less on utilities. But a tiny house doesn't mean you have to be blocked in. A sunroom is a perfect addition to a tiny house, and may even inspire your direction for the design of the home. Here are a few benefits of adding a sunroom to a tiny house:
A More Open Feeling
With tiny houses, it's important that you don't feel too crowded in the space. If the tiny house makes you feel claustrophobic, you're probably doing it wrong. Your sunroom will not only add a little bit of space to your tiny house (not so much as to defeat the purpose of a tiny house), but the wide, uninterrupted views of the outdoors will create the illusion of space and openness. It's the best of both worlds: the minimalism of a tiny house with the open outdoor views of a sunroom.
Energy Efficient Lighting
It doesn't take much energy to light a tiny house, but with a sunroom, it might take even less. If you have a sunroom, especially one that flows openly into the rest of the home, you can enjoy natural sunlight streaming into the home. You may be able to light your tiny house primarily with natural sunlight during the day, and reserve the electrical lighting for the evening. This will bring your energy bills even lower.
Sunroom as a Bridge
Tiny houses are wonderful in terms of architectural design, but they don't make great family homes. However, there has been a trend of creating family homes out of two tiny houses. In these cases, these homes are often connected by one sunroom in between the two. The sunroom acts as a bridge, a common space. This is a great option to have the whole family — whether biological or found family — together while still allowing them to have their own spaces. The sunroom can be a place where the family gathers and enjoys the view.
Tiny House Cabin
Sometimes the tiny house is not so much where you live on the day-to-day but where you go to get away. Tiny houses make great summer cabins at your favorite vacation spot. And if you're on a vacation, you'll certainly want great outdoor views — whether of the surrounding woods or a nearby beach. You can find that with your sunroom. For a tiny vacation house, the sunroom can be a dining room, a game room, or simply a breakfast nook where you can enjoy your coffee while watching the sun rise.
Interested in a sunroom for your tiny house? Let Sunspace Texas help with our wide variety of sunroom and porch enclosure options. Contact us today for more information or a free estimate to get started.