The Diversity of Our Sunrooms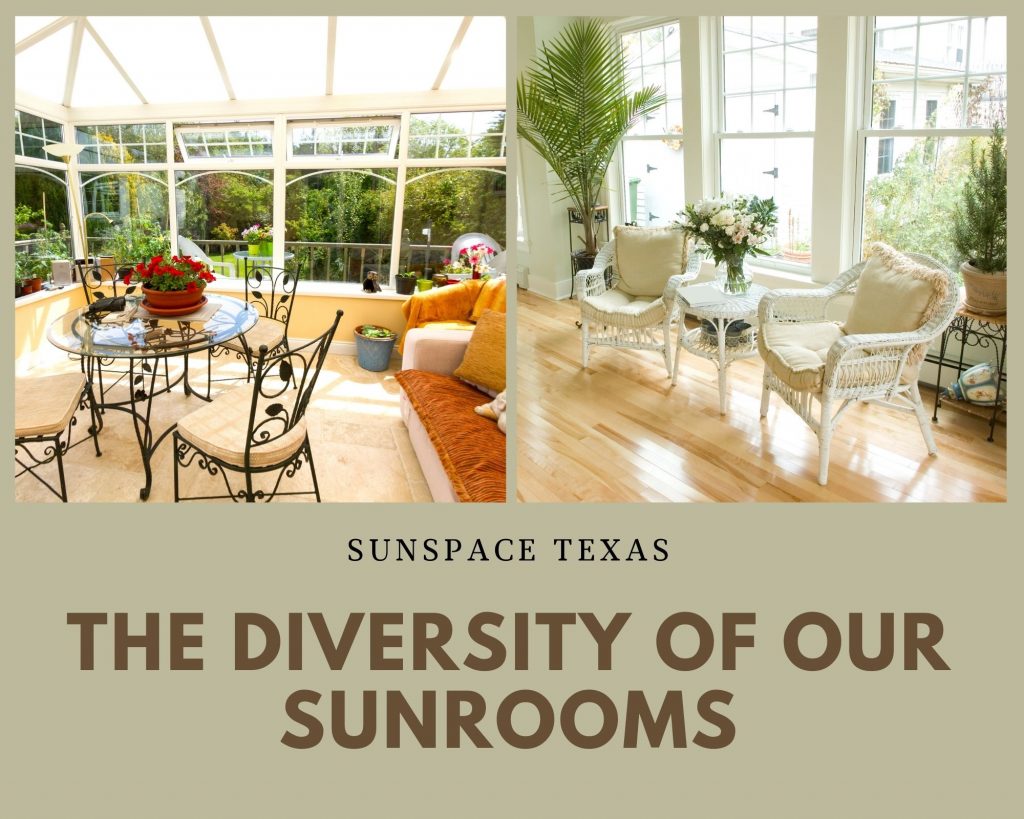 If you are new to sunrooms, you likely have one specific image come to mind when you think about them. Obviously, it will be a room with plenty of windows, but what else do you see? It is easy to make the mental mistake of believing that a sunroom is a simple well-lit room with lounge chairs arranged within. However, as you will see on our projects page, Sunpace Texas actually offers a diverse selection of sunrooms and porch enclosures.
Sunroom Locations
While most understand that sunrooms can be located anywhere in the house, there are advantages to each location. For example, those who want to watch the sunrise in the mornings while enjoying a cup of coffee or tea may desire their sunroom to be located to the east. Likewise, fans of a sunset will likely benefit more from a west-facing location. Those who want to add to the curb appeal of their home may choose the front of their house for this addition, while those who are intent on privacy may choose to have their sunroom facing that backyard. As far as sunroom locations go, the possibilities are endless!
Sunroom Construction
At Sunspace Texas, we offer many customizations to ensure you are getting the best Sunroom for you. You can browse our products and choose all of the options you like to help make your dream a reality. Whether you want screens, glass, or a combination of the two, you will never have to settle for anything less than the highest quality materials in the business.
Inside the Sunroom
The true freedom of sunroom diversity really comes to life with what materials and color schemes we provide to best compliment its intended use. So whether you go the traditional route with hard floors and lounge chairs or opt for a relaxing hot tub or indoor pool, there are numerous style options at your disposal to cement your sunroom's position as the most beautiful room in your house.
Choose Sunspace Texas
At Sunspace Texas, we believe our previous projects and satisfied customer base speak for themselves! So, if you are in the market for a new sunroom, porch enclosure, deck, or anything sun, contact us today to get started.