New Year's Resolution: Installing a Sunroom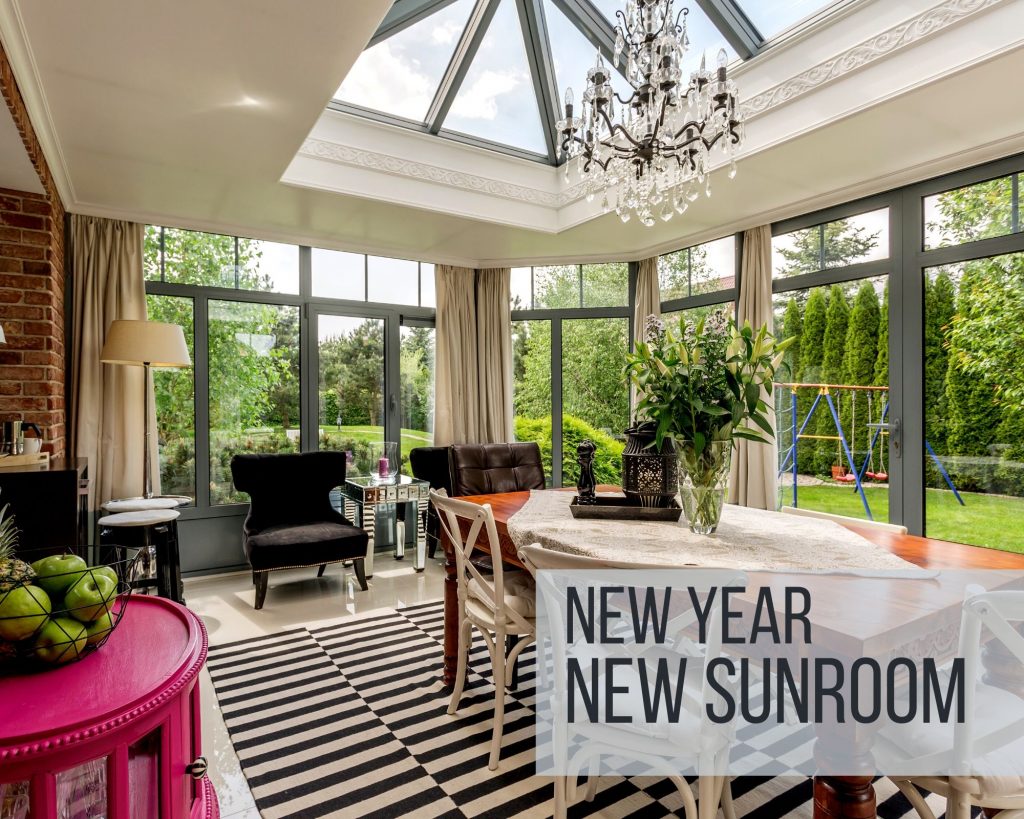 A new year is an opportunity to give yourself a fresh perspective and set new goals. You often hear the term "new year's resolution" around this time of year. For some, this may mean going to the gym more often, committing to travel, or attempting to get a promotion at work. However, some of your new year's resolutions may be geared towards your home. Maybe your new year's resolution is to install a sunroom itself, or maybe installing a sunroom can help with other new year's resolutions.
Resolve for Home Improvement
In some cases, installing a sunroom is the goal itself. After all, it's a beautiful space that many Texas homeowners can find cause to enjoy. However, your goal may be more complex than that. Maybe you want to raise the market value of your home throughout the year so that you can sell it before the end of the year. A sunroom, like many room additions, will add more space, thus adding value. The energy efficiency and natural lighting also help to boost value. Maybe space is the goal: your family is getting larger and you need a little more room to move around. Figure out what your resolutions are and how a sunroom can help.
Consider Options
What kind of sunroom do you want to install this year? Sunspace Texas offers a variety of options. Our screen room offers elegance and a full screen with maximum airflow while at a value. If you want a sunroom you can enjoy all year long and maximize your home value, consider a 3-season sunroom or an all-season thermal room for your home, a larger investment but with a more sizeable ROI. We also offer porch enclosures, which require less construction and more of a value in terms of upfront costs.
Plan Ahead
The problem with New Year's Resolutions is that often, once the newness has worn off, so does the motivation. You may feel excited to go after your goals earlier in the year, but as the months wear on, you may start to neglect them. You don't want to wait until November or December of 2020 to reach out to a sunroom company about your sunroom if your goal is to have it installed this year.
Make sure you plan ahead so that you have time to budget and can take the company's availability into account. Sunrooms themselves usually take about 2-4 weeks to install, and depending on the time of year, the sunroom company may be busy, which means you could be waiting for a time before they can get to your project. Typically, the time of year between late spring and early fall is the busiest for contractors.
The first step to having a new sunroom installed is getting a free estimate. Sunspace Texas can discuss your options as well as the dimensions for this room addition to your home. We can also talk about financing so that your sunroom can more easily fit within your budget and give you  a clearer idea of the amount of time the project will take. Contact us today to get started.