3 Tips to Finance Your Sunroom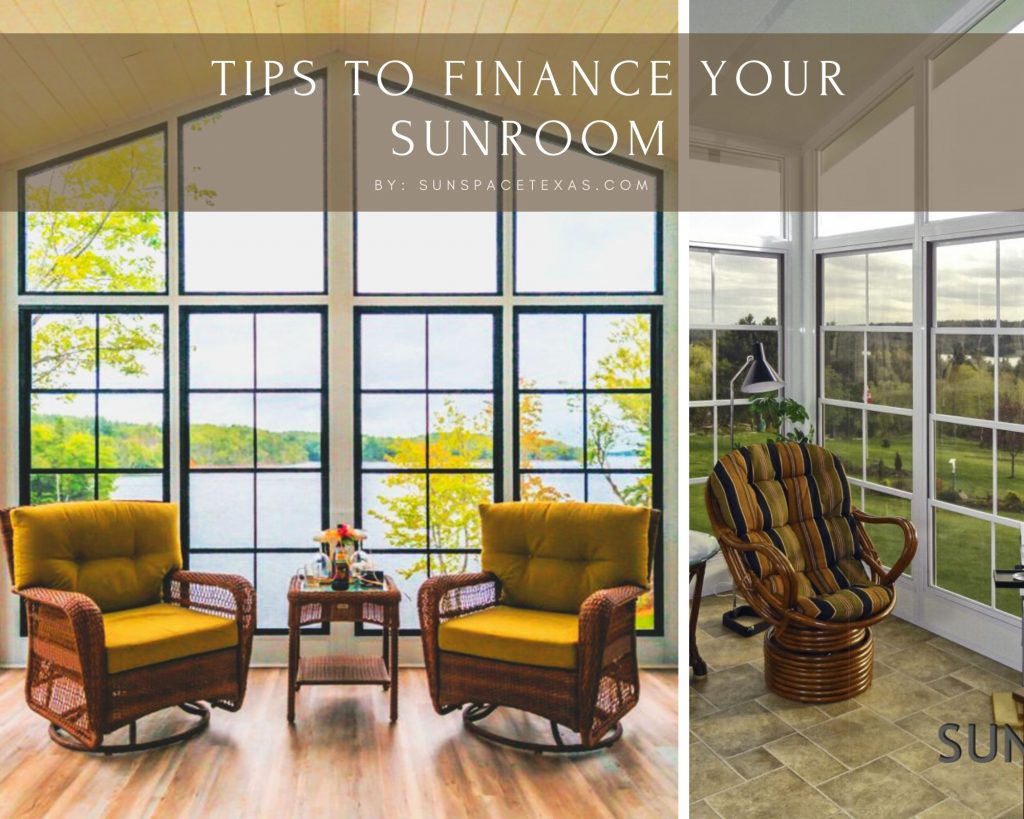 There's little doubt that a sunroom has much to add to your home. As well as the literal added space, you'll have more natural light, a chance to enhance your home design, a combination of your indoor and outdoor space, and the perfect place for your indoor plants. But any home addition can be an investment, and you may find yourself wondering how you'll be able to afford the sunroom of your dreams. Fortunately, we have a few handy tips that will make it more manageable, as well as ways that we make the cost easier for our customers.
Figure Out a Budget
The first step, of course, is to figure out what you can afford. Do some research about the costs of various sunrooms and budget accordingly. You don't want to set your budgets around the lowest costs — the cheapest sunroom may mean the cheapest quality, and even when that's not the case, you want to have a little padding in your budget for potential trouble. Since it's unlikely you'll be paying the whole cost upfront, consider what you'd be able to make in monthly payments. You may be able to reduce these payments due to financing plans — but more on that later.
Compare Sunroom Companies/Contractors
Next, you want to do a deeper dive with your research so you can compare contractors and what they offer compared to others. Here again, you don't necessarily want to go with the cheapest option, although you do want to stay within the budget that you set. It's important to factor in long term costs. A great sunroom can add a strong ROI to your home and can boost energy efficiency. A cheap sunroom may be more cost than it's worth. Consider what would give you the best value overall, rather than simply the cheapest upfront costs.
Ask About Financing
Finally, if you've found the company or contractor you want to work with but you're on a tight budget, consider asking about financing. Most companies have financing plans that allow you to make monthly payments based on what you can afford, sometimes reducing interest for a period of time or giving you a grace period altogether in which you don't have to pay. Financing is the best way to ensure that the sunroom you want is within your budget, so before making a decision, ensure that the company or contractor you work with offers financing and what plans they offer.
Fortunately, Sunspace Texas does offer financing plans to ensure that you can afford your sunroom and start enjoying its benefits to your home. We can discuss plans upon request and discussion of your budget and finances. We also have a variety of sunroom and porch enclosure options to choose from, so you can easily find the choice that's right for you, financially and otherwise. Want to get started? Contact Sunspace Texas today for a free estimate.