Sunroom Ideas for Wine Lovers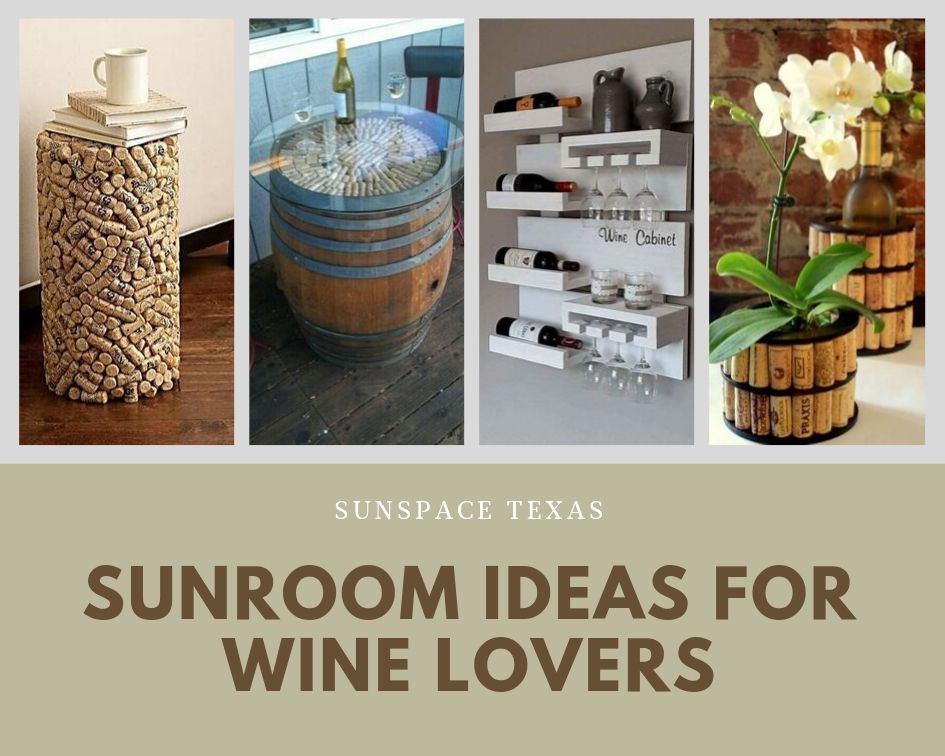 When you love wine, it can be more than just about the taste of your favorite reds or whites. Many wine lovers incorporate their love of wine into their decor, their jokes on social media, and social gatherings. And if you love wine, you can work it into your sunroom as well. Unfortunately, a sunroom makes a poor place for a wine cellar or wine pantry. Too much sun can be damaging to wine, so it's important to store bottles somewhere cool and dark. However, even if storage is out, you can still find ways to bring your love of wine into your new sunny space.
A Place to Taste
Sometimes after a stressful day, you just want to sit down with a glass of wine and a moment of peace and comfort. Why not make your own tasting room with your sunroom? It offers splendid outdoor views and, with the right furnishing, all the comfort you could want. Comfortable seating is a must. A couch facing your view may be all that you feel you need. You can also place a small table inside your sunroom if you just want a private place for yourself, or a larger table if you want to entertain and impress your friends with your favorite wines. Comfort, views, and a big enough glass are all you really need here.
Colors and Themes
Maybe you can't store wine in your sunroom, but you want a space that reminds you of your favorite wines. Consider incorporating it into the theme of the room. Perhaps you found a couch with a deep wine red color, or a painting of grapes that particularly stuck out to you. Maybe there's a rug that reminds you of wine that you love in a subtle way. Consider hanging purple or deep red plants that add to the new theme of the room. This is subtle, so if you want something a little more fun and loud, consider…
Wine Themed Decorations
There are plenty of fun wine themed decorations out there. You can find tables and wall hangings with clever sayings about wine, pillow cases or even area rugs that speak to your love of wine. Some wine lovers might prefer a clock with a face that reads "It's Wine O'Clock," while others might prefer a more elegant image of a bottle of wine surrounded by grapes. You can also go a more creative route by using recycled wine bottles and corks for decor in your room. Painted wine bottles or bottles stuffed with fairy lights can create a quirky and rustic effect. There are any number of art projects you can undertake with wine corks.
Whether you're a wine lover, a sports lover, or a bookworm, your sunroom should reflect who you are as a person. The decor and function is up to you. The quality of the sunroom is up to the right sunroom company. At Sunspace Texas, we offer a number of sunroom models along with a terrific installation team. Contact us today for more information or a free estimate.