Why A Sunspace Is Perfect For Your Vacation Cabin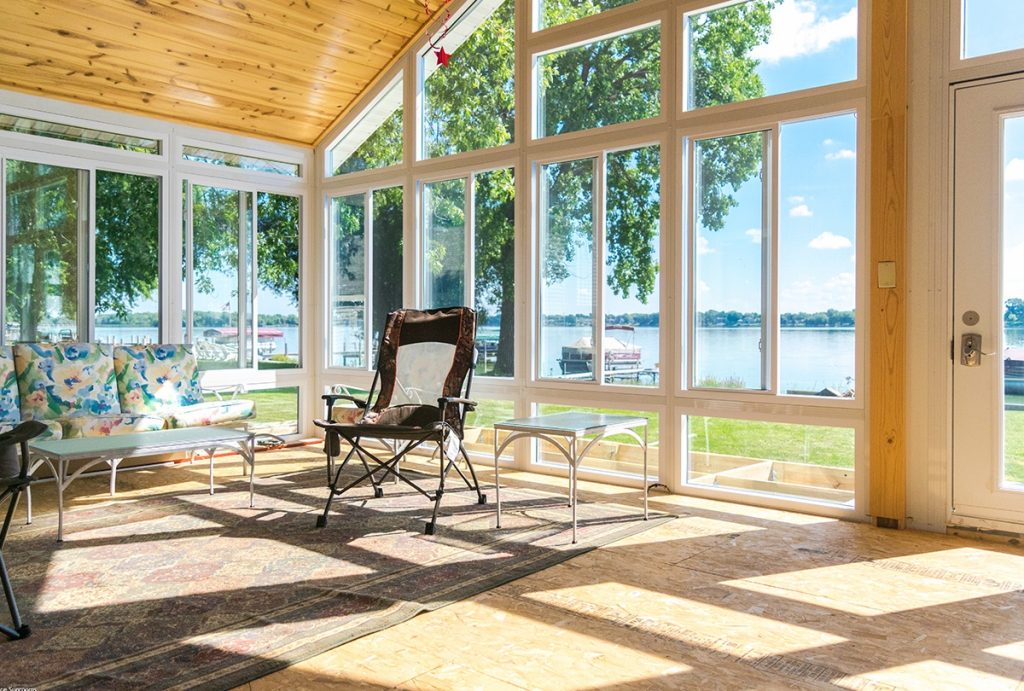 Your vacation cabin is more than just your home away from home. It's where you go to feel at peace, to spend quality time with your family or the people you love most. So the design of your vacation cabin is nearly as important as the location itself. Many cabin owners love to install a sunroom or screened porch to really accentuate that feeling of vacation and relaxation. Here are a few reasons why a sunspace could be ideal for your vacation cabin.
Views of the Outdoors
Where is your cabin located? Deep in a wooded area where you can feel cut off from civilization for a while? Close to a lake? One of the prerequisites of a cabin is that it needs to be surrounded by natural outdoor beauty, and you'll want to soak that up as much as possible. Even if you're not feeling up for a hike or a trip to the lake, you can still enjoy the view from your sunroom or porch enclosure. In fact, if you're a little tired of the mosquitoes and dirt, a sunroom is the perfect way to enjoy the view while staying comfortably indoors.
A Versatile Space
There's no end of uses you can have for your sunroom. If you're at the cabin with friends or family, your sunroom could be the space where you all gather at the end of the day to spend time with each other. If you're at the cabin alone to work on your art, your sunroom could be a studio or a writing room. Vacations are for taking things slow and relaxing, and there's something that epitomizes relaxation in the image of sipping your coffee from your sunroom in the morning or sipping a glass of wine at night. Fill it with comfortable furniture, and your sunroom may just be where you spend most of your time while out at your cabin for the weekend.
Keep an Eye on the Kids
An end of summer or fall break weekend at the cabin with the kids can be the perfect chance for them to put down their phones, get outside and engage with nature. Here they can climb trees, learn to fish, or simply enjoy time with each other. However, kids can be quite restless — and a little reckless when left to their own devices. Chances are you'll want to be outside with them, too, most of the time, but if you're busy with something inside, you don't have to worry about keeping little ones cooped up. You can still watch them play from your sunroom or porch enclosure, and have peace of mind that they're doing so without getting hurt.
Is your vacation cabin missing that final touch to make it the perfect place to relax? Let Sunspace Texas help with our variety of options for sunrooms or porch enclosures. Contact us today for more information or a free quote to get started.