Why You Should Consider A Porch Conversion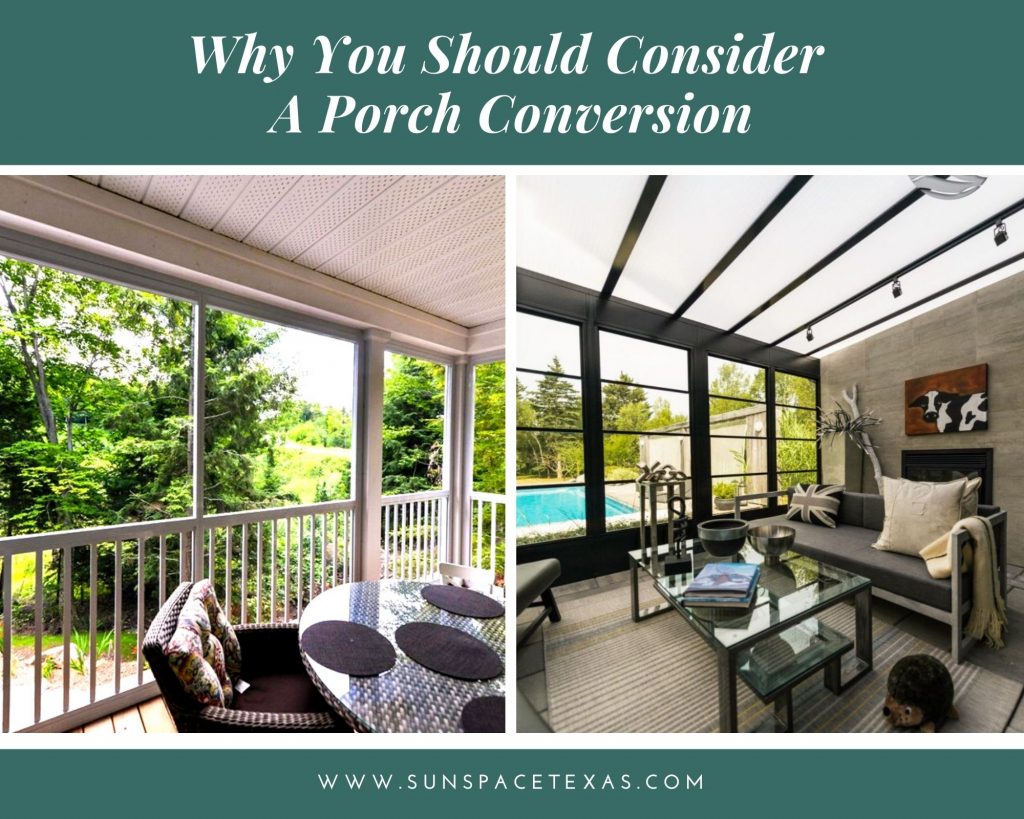 Are you in the market for a sun product but unsure of your options? Perhaps you aren't looking for a complete addition to your home, but want to build upon what you already have. At Sunspace Texas, we offer a variety of enhancements to existing structures, including porch conversions. Here are a few reasons why you should consider a porch conversion today!
Porch Conversions Add Stylish Living Space
Nothing adds style and class to a porch like a porch enclosure. Suppose you regularly use your porch to enjoy the sun but are tired of wind and insects interrupting your sunny day. In that case, we offer porch conversion packages that will enhance that experience by shielding you from weather and wildlife behind our beautiful Weathermaster™ windows. This allows you to sit back and relax in comfort without missing out on sunlight!
They May be More Affordable Than You Think
One of the biggest obstacles that initially halt the customer is being unsure of the price. At Sunspace Texas, we understand this and work hard to continue providing breathtaking products at highly competitive prices. In our experience, many people tend to grossly overestimate the potential cost of sun products, and porch conversions are no exception. We offer a free estimate on all of our products to help you decide if our prices will work for you! In addition, if you are looking to finance your project, we will happily talk you through the process and help you get in contact with a third-party financing service.
Sunspace Texas Porch Conversions are Custom Made
If you have any doubts about the design aspect of your porch conversion system, you should take into account that all of our porch conversion systems are custom-made and delivered pre-assembled for a perfect fit. This means that the product you receive has been specifically created for you!
Our custom-fitted panels not only make the Sunspace conversion system easy to install but also significantly reduce any need for specialized contractors to assist in the installation. Furthermore, our systems offer factory-installed internal wire chases to make adding full electrical function to your porch enclosure significantly cheaper for a skilled contractor to complete.
If you have questions regarding our porch enclosures or other sun products or are ready to get started, contact Sunspace Texas today!