Can You Install Multiple Sunrooms In Your Texas Home?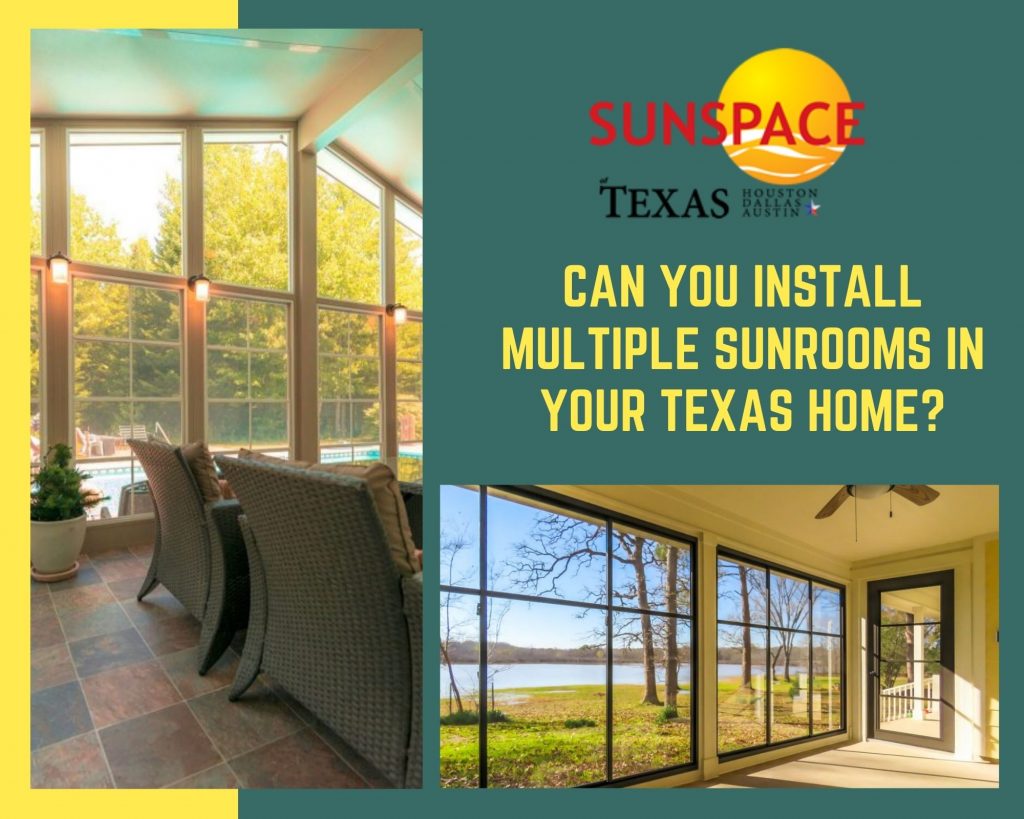 Sunrooms are popular throughout the country, and especially so in Texas. With wide outdoor views and sunny, hot days, a sunroom is the perfect place to enjoy the outdoors from the comfort of your home. You can even beat the heat with a three-season or four-season sunroom, so you can enjoy the view without as much of the stuffy humidity. It's no wonder that homeowners love to have sunrooms installed — but can you have more than one in your home?
Of course, the truth is — within zoning laws and regulations — you can do what you like with your home. The issue of two sunrooms doesn't often come up, but if you have the means and the will, a sunroom contractor can create that for you. Here's what you want to keep in mind.
Privacy
As much as we love the idea of sunrooms, a glass house tends to be something of a caution. It's too exposed, too vulnerable. That could be a potential problem with installing multiple sunrooms. What you gain in natural sunlight you might lose in privacy. However, this downside can be countered with drapes for when you want to close the room off, or by careful placement of the second sunroom. Installing multiple sunrooms doesn't mean your house has to be covered only in windows and screens. You'll just want to keep privacy in mind as you go forward so you know where you'd like the second sunroom.
Two Story Sunrooms
One option if you'd like multiple sunrooms installed in your home is to create a two-story sunroom. While it's easier to add a room to the ground floor of your home than it is to add one to subsequent stories, the latter can be done. Another option is to build a deck above the sunroom and then enclose that deck, so that you get all the sunlight while still having an indoor space. This will add cohesiveness to your home's style and added sunlight. You might use the second story as a hobby room while the first story is more of a workout room or entertainment room. It might even be an off-shoot of the master bedroom, depending on how it's installed.
Improving Your Current Sunroom
Ask yourself whether you want a second room installed or whether you simply want more from your current sunroom. For instance, are you looking for more space? Or do you have your heart set on enjoying your sunroom all year long, regardless of the weather? Rather than installing a second sunroom, you might simply build upon the one you have — or you might convert your screen room into an all-season thermal room that you can enjoy no matter the time of year.
Whatever your sunroom dreams, it helps to know you have a sunroom professional at your side. That's what Sunspace Texas offers, with a wide variety of sunrooms and installation expertise to back them up. Need more light in your home? Contact Sunspace Texas today to learn more or to get started with a free estimate.