How a Sunroom Can Add Value To Your Home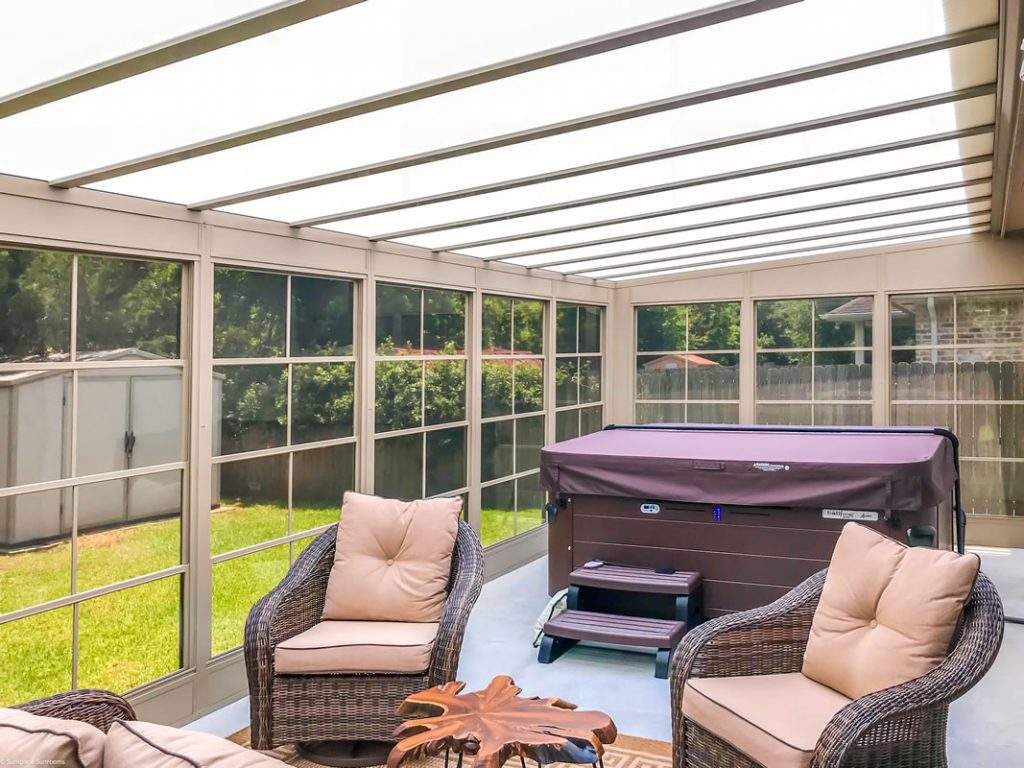 There's no question that adding a sunroom can add personal value to your home, in terms of aesthetic beauty and comfort for those who live in the household. But sunrooms can also add very real market value to your home. Whether you plan to sell in a few years or simply want to increase the value of the home for the far future, a sunroom can be not just a pleasant way to do so but a very effective way. Here are a few real ways that sunrooms add value to your home:
More Square Footage
The square footage of your home plays a big role in your home value. Homebuyers like to see that a house has enough space for them and then some. This allows them a chance to grow, to entertain, or simply to spread out comfortably throughout the home. If your home is a little cramped, adding a sunroom doesn't just add light and aesthetic; it adds square footage that can be used in whatever way best suits the homeowner. So if you sell your home a few years down the road, what potential buyers will see when they look at your sunroom is potential.
Appeal to Buyers
If you see appeal in living in a home with a sunroom, chances are potential buyers will also see that appeal. With natural sunlight flooding the room and a warm, airy atmosphere, it's just a pleasant space that they can use in any number of ways. Maybe they want to set up a breakfast nook in the sunroom, or create a playroom for the kids. Maybe they'll enjoy the sunroom for the simple virtue of being able to drink in the sunlight in the morning or enjoy extended outdoor views without having to go outside. Whatever the reason may be, a home with a sunroom is often seen as more desirable to buyers, which gives you room to list the price a little higher.
Energy Efficiency
Who needs electrical lighting in a sunroom that floods the space in natural light? And when you choose the right sunroom model, like the Model 400 All-Season Thermal Room, your sunroom can stay comfortable and insulated year round without having to rely on your home's heating and cooling system. This will help you save money on your energy bills while you live in your home, but it will also appeal to potential buyers years down the road. The more energy efficient a home is, the higher the value.
Relatively Easy Installation
Most room additions will add value to your home, but room additions can be pricey and time consuming. Fortunately, sunrooms are fairly easy to convert. You can turn an old room into a sunroom by changing the walls to windows and screens. You can even build a sun space around a porch to create a sunny, convenient porch enclosure. With less hassle of installation and cost than a traditional room addition from scratch, you'll be better able to get an ROI when you eventually decide to put the house on the market.
Want to add value to your home this year with a bright, beautiful sunroom? Contact Sunspace Texas today for more information.