New Year's Resolution – Start an Indoor Garden!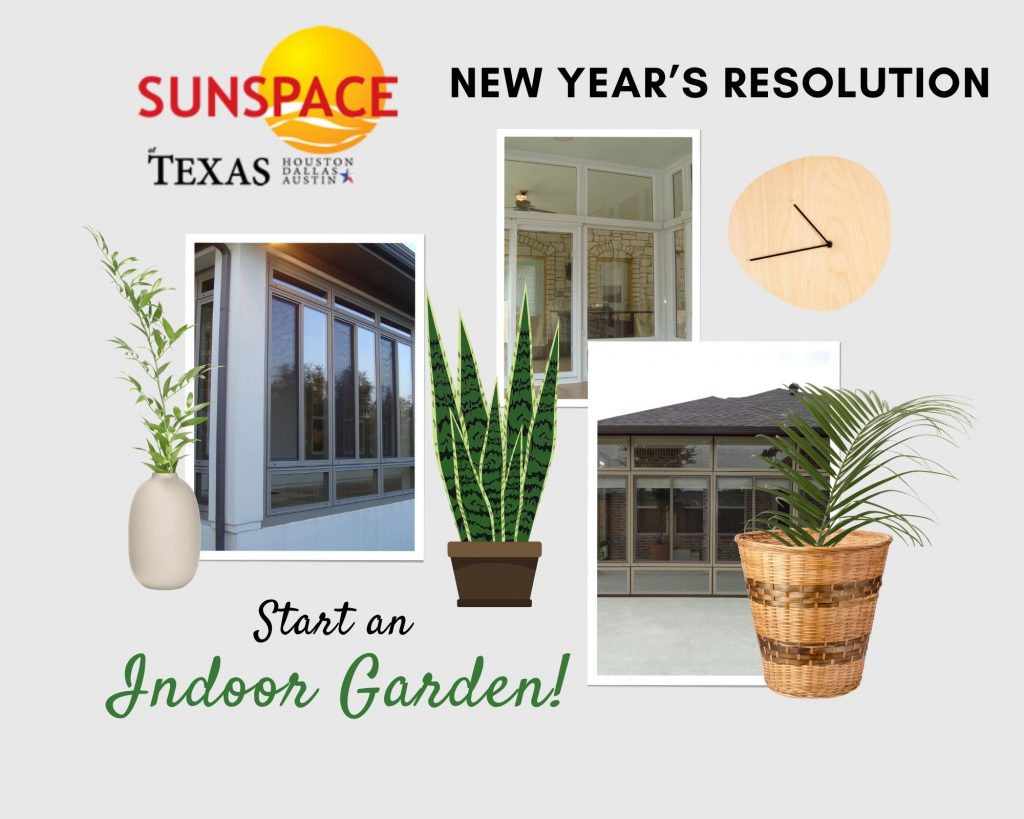 The new year is almost upon us, and with it comes new year's resolutions. While some may commit to exercising or accomplishing some artistic goal, others might have goals that they want to set for their homes. For instance, you might be interested in adding some greenery to your home with an indoor garden. Indoor gardens allow you to enjoy nature from inside your own home, as well as allowing you to cut fresh herbs from your own supply. Your sunroom can be the perfect place to start an indoor garden. Interested? Here are some of our tips to get you started:
Water With Care
Plants need lots of sunlight and water to grow, right? It is, however, possible to overwater. Keep a water can nearby, and check your plants regularly. It's not enough for the soil to look dry at the top. It should be dry about two inches down before you water the plants again, just so you don't drown them. Keep in mind, too, that in the winter, as plants get less sunlight, they'll need less water. You should also make sure to drain the pots completely before putting them back in their saucer.
Arrange Based On Lighting
A sunroom gets plenty of light, making it perfect for an indoor garden. But not all plants need the same amount of light. Some plants do better in direct sunlight, while others, such as many succulents, thrive in indirect sunlight. Do your research on each plant and the amount of sunlight they need and arrange each plant accordingly. Some will sit directly facing the screens, in position to get the most sunlight, while others can be placed artfully in corners where they will receive more indirect sunlight.
The Key to Fertilizing
Especially when starting an indoor garden, you can't neglect fertilizing your plants. Fertilizer gives plants the nutrients they need to thrive and grow, beyond just water and sunlight. Indoor plants receive less of those nutrients than plants outdoors and exposed to the elements, so it's important to stay regular with fertilization. However, if you overfertilize, you may end up with too much plant growth and too thin of a root system. Consider fertilizing monthly, or doing some research on how much fertilizer each plant will need. It's better to underfertilize than overfertilize, but that doesn't mean that you can neglect it completely.
Think about the plants you'd like to fill your sunroom with. Vibrantly colored flowers? Quirky succulents? Tasty herbs? A mix of all three? Once you know the kind of plants you'd like, all that's left is to begin arranging them around your new, gorgeous sunroom, and get to work nurturing them. Still looking for the perfect sunroom to start your indoor garden? Sunspace Texas has you covered, from porch enclosures to all-season thermal rooms. Contact us today to learn more about our sunroom options or to schedule a sunroom installation of your own.